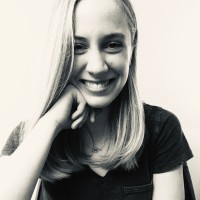 Hi, my name is Ellie.
I love long drives with my family, the views rushing past the window.
I love swing dancing, after-lunch walks, and drinking ginger tea. 
I feel amazing when I sing. I sing happy songs, sad songs, and songs in between. Sometimes I write them, too.
My goal in life is to be compassionate and always growing.
Life is full of change, and that's the wonderment of it all.