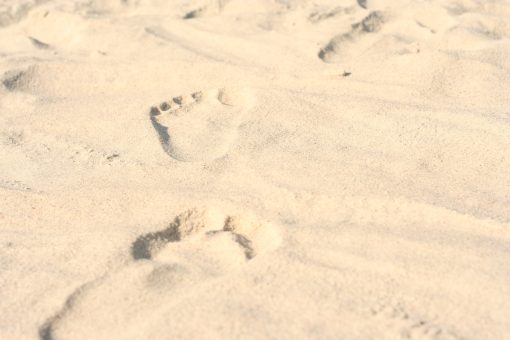 What if circumstances truly do alter a person? Do those people change when their situation does?
And what if I am not who I want to be? Is there any hope that I can change?
And what if I am perceived differently by others than I perceive myself? Which is the real perception?
Which parts of my character will forever be cemented, which parts will forever morph?
How do I know what is me, and what is a mimicry? What was formed by situations, and what by personality?
Do I even have an identity?
They say experiences shape a person, but does that mean someone put in my circumstances would come out exactly as I did?
Is there no honor or proof in thinking that I rose above circumstance, that I responded in a selfless way?
Surely, what you choose to do in a circumstance forms you, not the circumstance itself. But if your view is continually changing, did you simply make the choice with the knowledge you had then? Then again, isn't that the only way one can make a decision? 
I take comfort in the fact that though I change, though I wallow around trying to discover what I think, my God is solid, always the same.
I take comfort in the fact that though I flicker, though I race through different moods and feel sadness and happiness in the same instant, my God is God. Whether I am on top of the world or in despair, my God is unwavering.
I take comfort in the words of a song.
"You are God alone, no matter what I am."
When I am pondering what forms a personality, while I am worried that I do not recognize myself, God is the same. He is the same yesterday, today, and forever.
So when I ponder the question who am I, I discover something.
The answer does not lie in me, but in my Father.
When I ask "Who am I?" the answer can ring out clearly.
"I am a child of the living God, who saved me from an empty life. "
And when I stop trying to find my identity in myself, and find it instead in my God, that is when my identity is most secure.
God saved you by his grace when you believed. And you can't take credit for this; it is a gift from God.  Salvation is not a reward for the good things we have done, so none of us can boast about it. For we are God's masterpiece. He has created us anew in Christ Jesus, so we can do the good things he planned for us long ago.
Ephesians 2:8-10