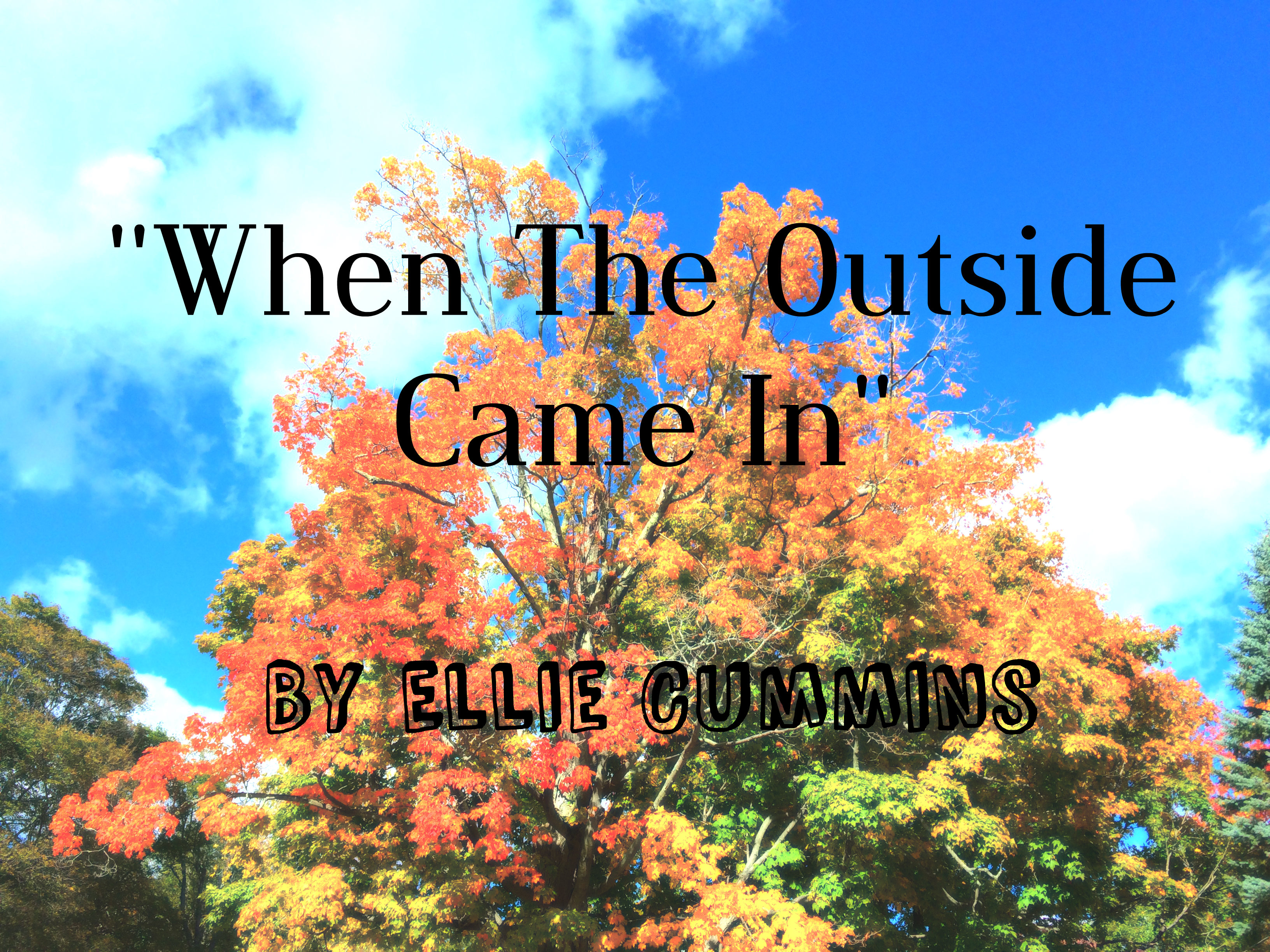 "When The Outside Came In"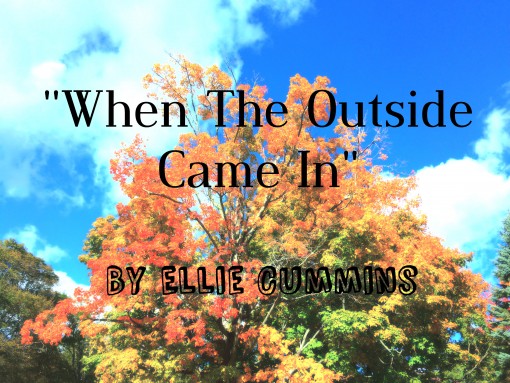 Hello!
How is your week going?
Are you enjoying autumn so far?
Except for the chilliness, I love the color and crunch of fall!
Today, October 28, is a very (very) special day for Anna – she's eight! Happy birthday, Anna-nana! 😉
I wrote this free verse about the outdoors, because I have a certain enthrallment with the mystery of it all.
Sometimes I strain my ears in bed at night to hear the crickets chirping. Because of fall, their chirping is faint now, and sometimes I barely hear it at all.
It's a strange, bittersweet sadness to wonder if most of them are all gone. It's the kind of melancholy feeling I enjoy reflecting (briefly) on.
The wildness of nature appeals to me. The freedom. The vast solitude.
I'm reading the book Walden; or, Life in the Woods by Henry David Thoreau, and while I don't agree with everything (such as his Transcendentalism religion), the Romantic Era was a very interesting time in literature and art based off of nature. Maybe sometime I'll bore you with a paper I did in school about American Romanticism 😛
This free verse isn't to meant to glorify nature – it's meant to admire nature, and glorify its magnificent Creator 🙂
---
"When The Outside Came In"
I threw the window up, and the sun came bursting through, luminous, but gentle at the same time.
I watched it dance in little patches on the floor.
The birds outside my window lilted a graceful little song,
And the downy breeze came in and shut the door.
The smell of earth, the restless wind, spread through the room like a dawn beginning.
The curtains billowed, together they frolicked.
The musky smell of living wafted in, and I twirled along.
The wind tasted sweet to my lips.
Outside, the world was moving.
Wildly, freely, joyously, wholeheartedly.
I moved, too.
The patches of the sunlight slowly shifted, and I followed.
The shadows changed, and I watched.
The sunlight faded, and I saw it go.
The dusk came in, and the crickets applauded it.
The frogs began their base line,
And the cicadas added a chorus or two.
Together the trees swayed to this new melody.
My room was dark now, and the shadows were long and soft, as if, perhaps, by reaching out, I could hold them in my hands.
I pulled a blanket around me and sat.
Then, as quiet as the blanket of indigo sky outside my open window,
I watched the night come in.
---
What's your favorite thing about the outdoors? I'd love to hear from you!
See you next week,
Ellie 🙂