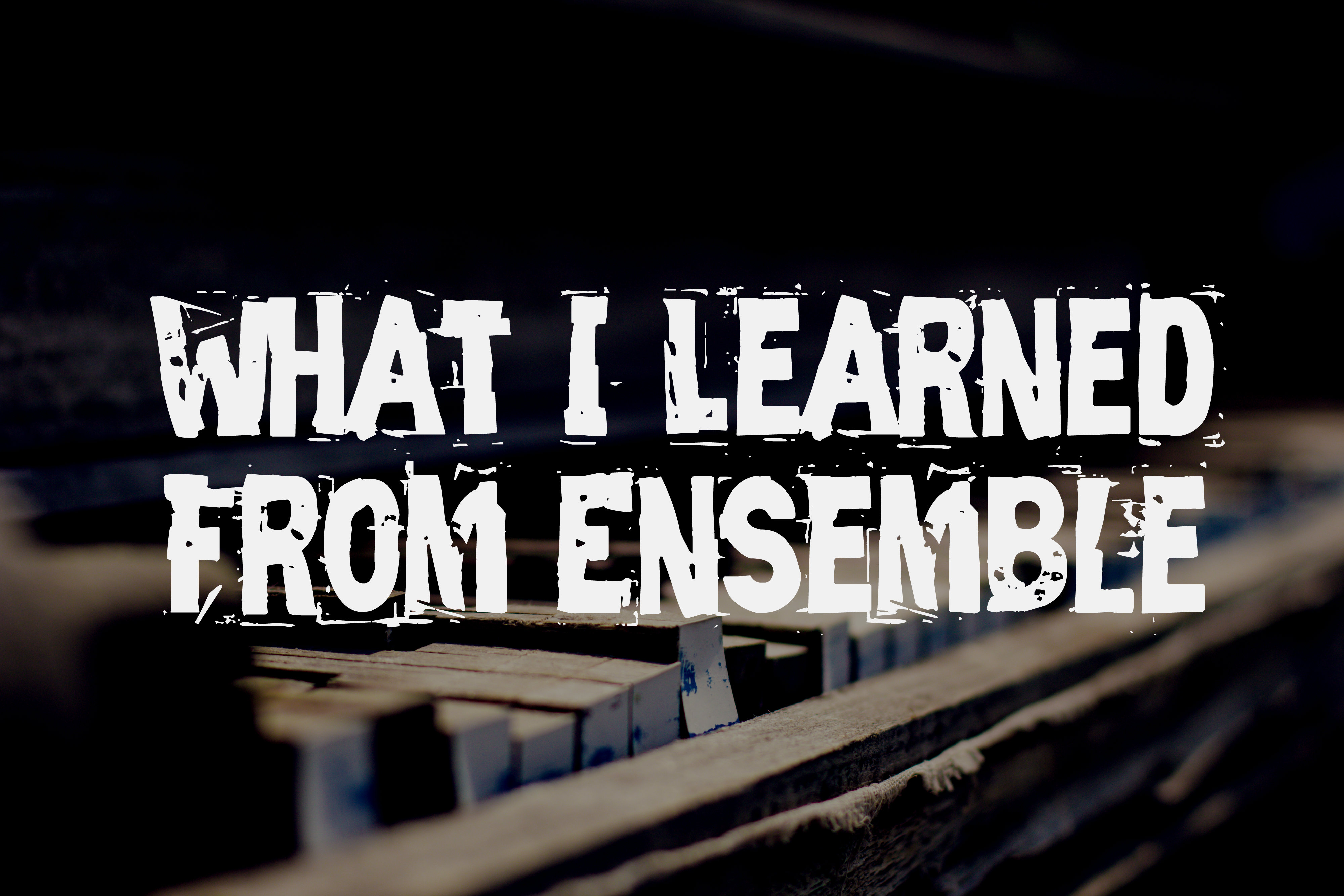 What I Learned From Ensemble
Hey, folks!
How's it going?
My second ensemble session (that's a classy way to say band) at Bosse's School of Music just wrapped up, and I'm so thankful I got to be a part of it.
I had the opportunity to see other musicians interact, and came out with a different outlook than I went in with.
If you're willing to stick around, I'd love to share a few things that playing in an ensemble taught me.
Are you game? Alright then, here they are:
1. Playing Music Is Fun
Being in the ensemble allowed me to see other people who love music. People who got into it. Seeing others having fun with music inspired me and changed how I view music. Music isn't just something you do because you have to. It's something to enjoy. Something to listen to and say, "I'm playing that, and it sounds good."
2. Playing in a Band Is a Team Effort
I love that in a band, lots of little pieces make up the whole. Everyone has a part, and each part contributes to make the song sound good. It's not the guitarist's place to tell the singer what to sing, or the pianist's to tell the drummer what beat to play – everyone focuses on his or her part, and the result is magic.
3. Playing Music Is a Great Way to Bring People Together
People love to listen to music. Music has a special connection that forms a camaraderie between the listeners and the performers. It speaks in a different way than talking does, and it's beautiful. Music gives a reason to congregate and a topic to talk about. The band members have a purpose to get together, and a goal to work toward. As Anna would say, "it's a win-win."
What is your favorite thing about music?
See you next week,
Ellie 🙂