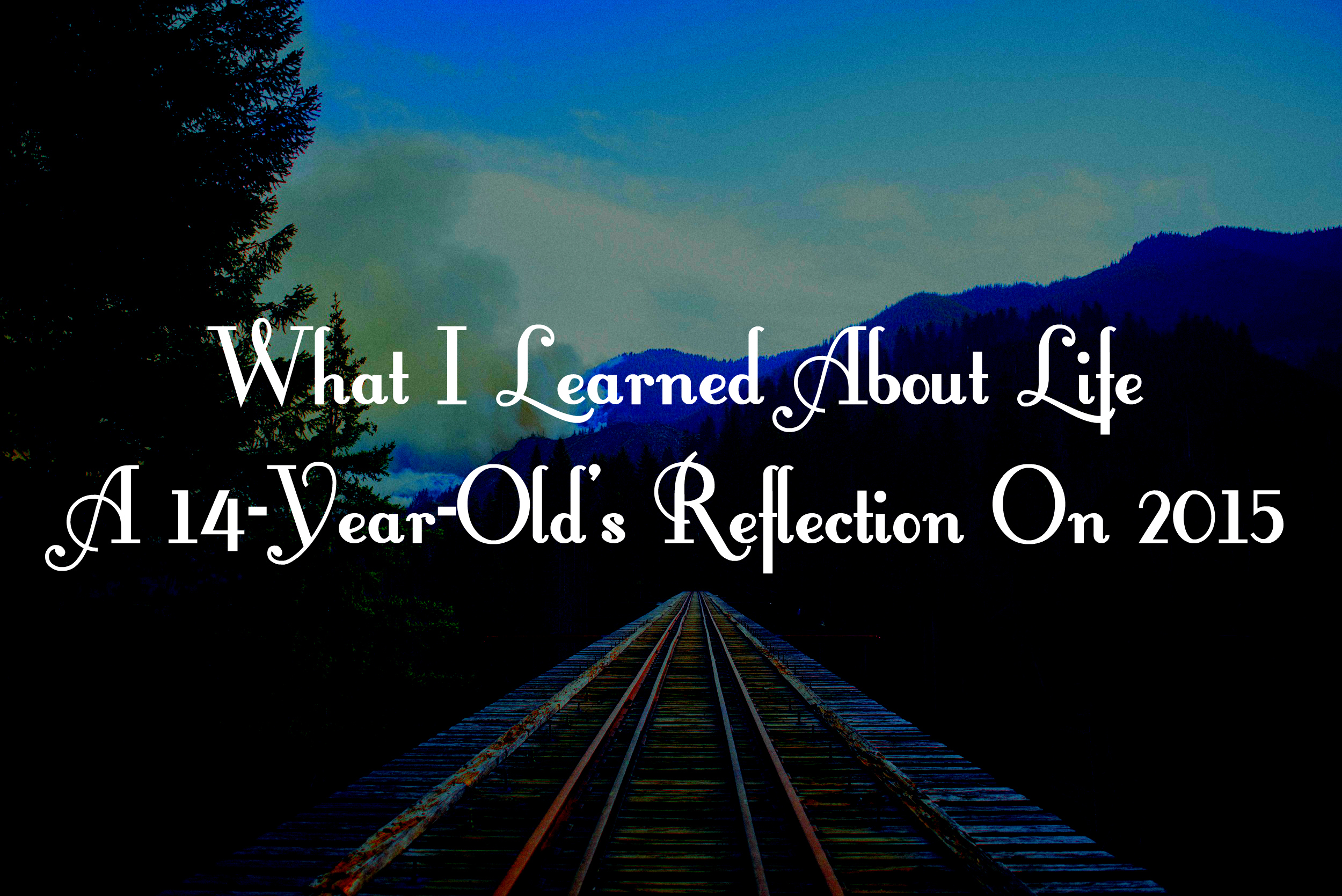 What I Learned About Life – A 14-Year-Old's Reflection On 2015
Hi, Everyone!
Are you excited for the New Year?
2016 is coming fast, and it's thrilling!
This past year has been a gigantic year of change for me.
After starting high-school and work simultaneously in the fall, life felt as if it hit me all at once.
For the first time, I was actually finding myself with a schedule I had to follow!
I'd love to share with you the basic things I learned about high-school, employment, and life in general.
---
LIFE As Discovered By A Fourteen-Year-Old
In life, there are certain things you can do to help you succeed. There are certain things that are a given, and certain things that you have to figure out for yourself as you mess up. The four valuable things I learned were:
Ask Questions
A lot of the time, I have no idea. At all. Whatsoever (isn't that a great word?). Dad taught me to always ask questions. Being curious and asking questions is what helps me learn schoolwork, understand the work I'm being asked to do, and  make sense of life in general. 🙂 If you don't understand something, don't just shrug your shoulders – find out.
Figure It Out
Another thing Dad taught me? Figure things out. Especially in work, this has helped me immensely. I still ask for help when I get stuck, but I try to resolve the problem on my own, so my manager can focus on her jobs. It makes everybody happy.
Fake it till you make it
I made a shocking discovery in the last few years.  Granted, it was a slow dawning. But I began to realize that as you grow up, things don't suddenly become clear. Those "what do I do I've never been in this situation before" moments don't go away when I age and, regrettably, never will. That's why "fake it till you make it" is such a great slogan (besides the fact that it rhymes). It means I should try to handle every situation with calm and collected poise. Which I rarely do. But I wistfully envisage the day that I will. The good news is, nobody has any idea. Everybody's trying to figure out what to do.
Repeat after me. "Fake it till you make it. Fake it till you make it. Fake it till you make it."  😉
Trust God
It's so tricky for me to wait. Sitting tight just isn't my strong suit. Thankfully, God is helping me to trust Him. There is a comforting peace that comes from trusting Him to take care of me. I trust that Jesus died to pay for the all the wrongs I've done. I trust that God will continue to work in my life and put me where He wants me to be. I trust that God will put all the pieces into place at the right time. I find that life is so crazy and scary that the only peace to be found is in trusting God. There is assurance in the wonderful fact that God will continue to love me.
---
I hope you have a stunning, brilliant, and audacious 2016!
Learn on,
Ellie 🙂
What did 2015 teach you?