The Many Houses Made of Adams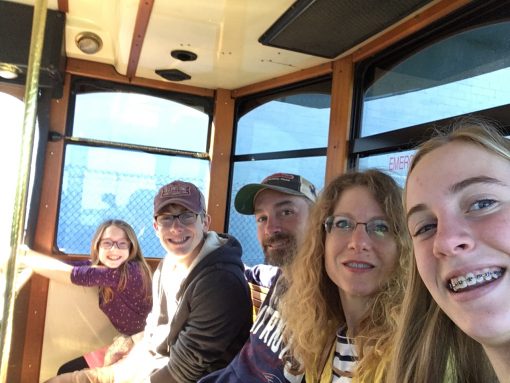 Hello, there,
The Cummins family got to take a tour of the Adams National Historic Site a couple of days ago. We boarded a trolley and were whisked (or rather, bounced) to the three main houses the Adams called home here in the United States. (They also lived in Europe for a time, but that tour was a bit too far away for us this time!)
You may notice that I don't have any photos from inside the houses. No indoor photography was allowed, but hopefully my descriptions will help to fill you in. 🙂
The First House of Adams
The first house we toured was sparsely furnished (all of the Adams furniture went with them when they moved), with a large fireplace to heat the home. Later, an addition was made to the back of the house, transforming it into a "salt-box house." (A house with an extended roofline off the back to add another room.)
This first house was where John Adams was born. He learned to walk near the hearth and set up his first law practice in the "best room."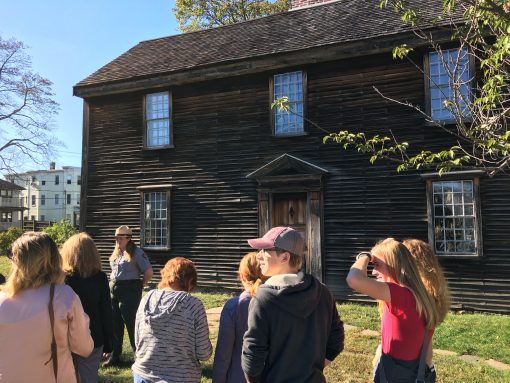 The Second House of Adams
When John first met Abigail, who would later become his life-long soul-mate, he disliked her. He found her to be too opinionated and bookish. The story bears very similar traces to Pride and Prejudice, don't you think? But they must have changed their minds, because they were married in October of 1764.
They moved into a house within sight of John's childhood home on their wedding night, a house that was older than John's first home, but a little classier, too. John Quincy was born in this home.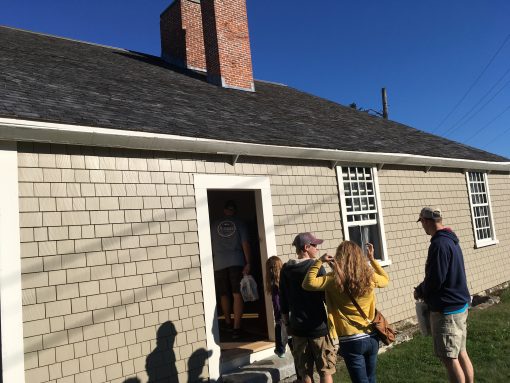 Peace Field – The House of Adams
Abigail went overseas to live with John, a diplomat for the United States, when she realized that it was the only way she was going to see him. Though she swore that Europe wouldn't change her, her tastes and styles were inevitably upgraded. After staying so long in an extensive European home, she discovered that she wanted something grander than the home they had to come back to.
She and John purchased a large house belonging to the aristocratic Vassalls, loyalists who fled during the Revolutionary War.
Even this imposing house seemed smaller than Abigail remembered. She had thought it would be bigger, remembering the house as it had been when she went to tea there as a small girl.
She later hired an architect to extend the home. She did this without consulting John, who was away. He discovered her scheme probably through a letter from a neighbor, congratulating him. It seems that he didn't regret her secret too much, because the new extension gave him room for an ample study.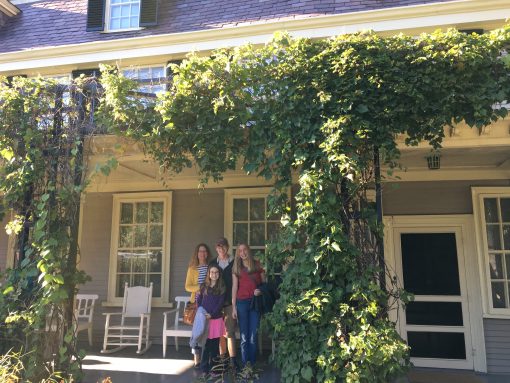 Both John and his son, John Quincy, dearly loved books and collected them. After almost losing their collection when Peace Field's roof caught fire, John Quincy asked in his will for a fire-proof library to be erected. His son, Charles Francis, built a stone library for his father's 12,000 books.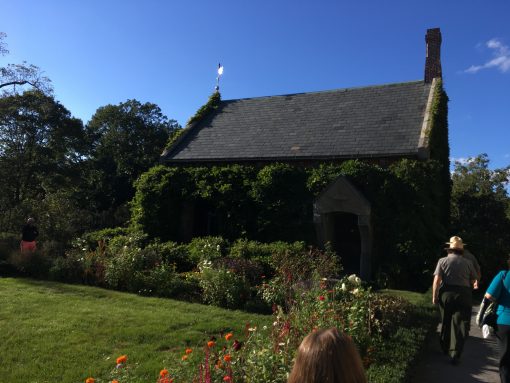 Peace Field was my favorite house, because of the beautiful gardens, the interesting library, and the dozens of portraits on the walls. It really left an imprint on my mind. I loved how the Adams kept portraits of their family so close. They were very proud of their family heritage and the fourth generation of Adams set about preserving it for future family generations.
---
Have you ever toured a historical site? What stood out to you about it?