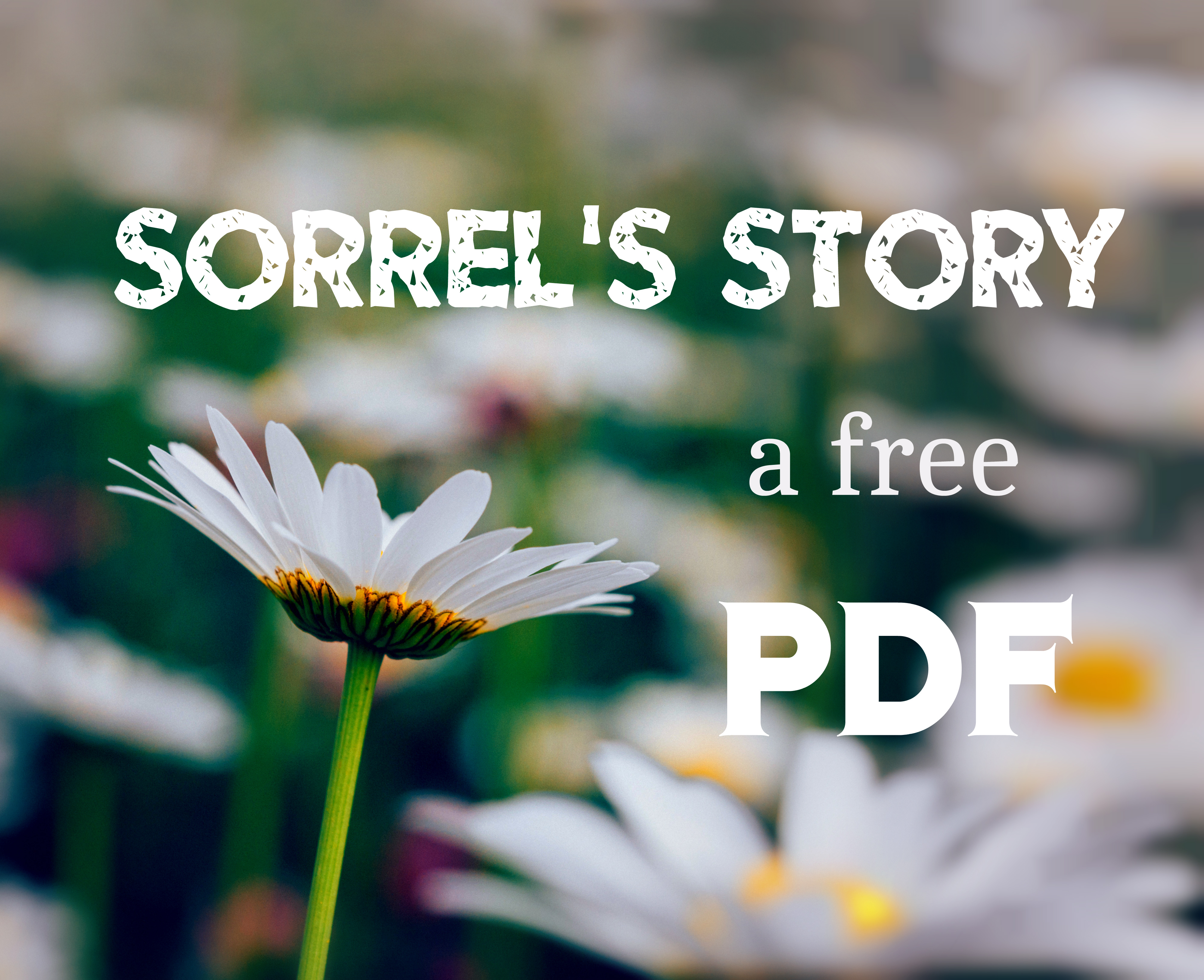 Sorrel's Story – A Free PDF
Hey, folks,
After a chapter-a-week posting of my story, "Sorrel's Story," I would like to give you a free pdf of the entire thing! 🙂
---
"You poor, poor girl. You are all alone in this world."
Sorrel, orphaned as a baby, has heard this many times. And for the longest while, she believed it. But now she is working at a boarding house on South Avenue, where the woman who runs the boarding house and boy who lives there are making her dangerously unsure of the truth in it.
---
Thanks for reading,
Ellie 😀