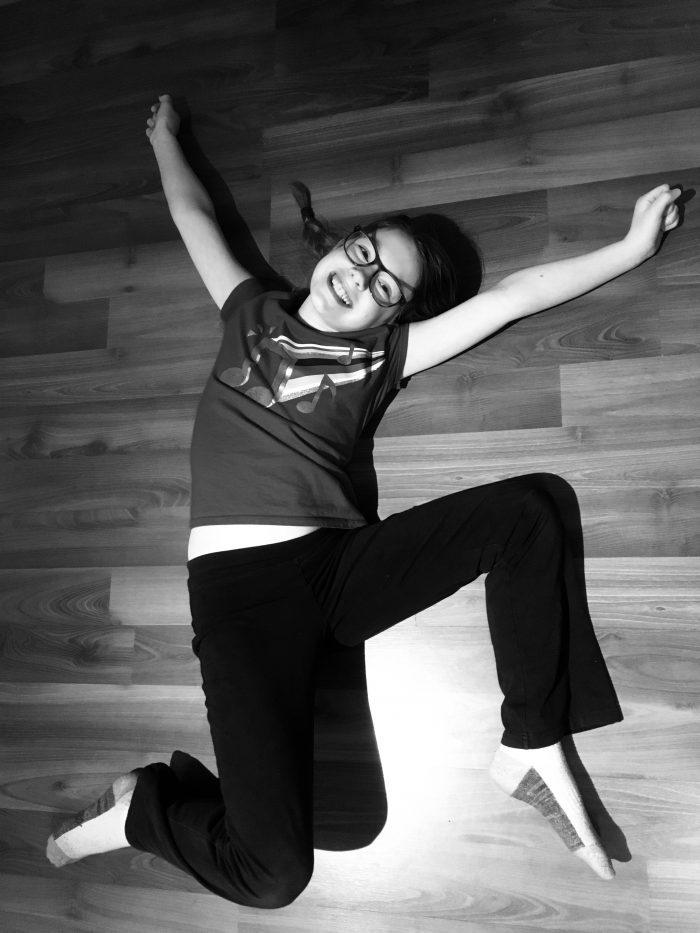 Rush – An Original Song By Anna and Me
Hey, there,
What have you been up to this week? 
Anna and I wrote a pretty silly little ditty last week, and I wanted to share it with you!
We named it "Rush" and took a crazy photo of Anna for the album cover.
I hope you enjoy it!
---
Rush
By Anna and Ellie Cummins
Lyrics:
I feel a rush of emotion
When I see that prairie grass motion
Waving like a deep blue ocean right in front of my eyes
And there's a tinge of gratitude
I know it's gonna sound like a platitude
But I see that beautiful prairie, and it's spread like a Western sky
I feel a rush of devotion
To this prairie grass waving with it's motion
And I want to know that I'll always have it here by my side.
(Some oooohs…)
---
What do you think?