What I Learned From Over 2 Months On The Road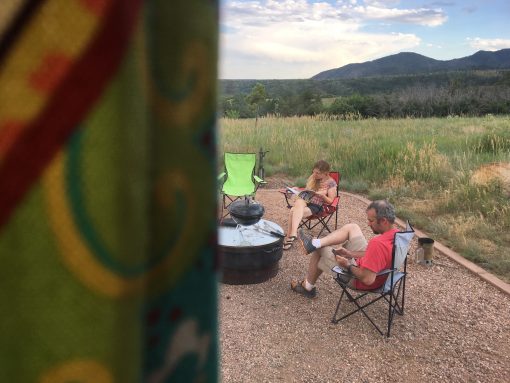 Hey, folks!
We're back from our summer adventure, and boy, what an adventure it was! We drove 10,000+ miles in the truck over the course of 11 weeks, and learned a lot about living in a small space.
It wasn't all a bowl of cherries — there were days where space was tight and we missed our alone time. But we worked through it and it taught us patience.
Here are a couple of things I loved about traveling in a camper:
Team Became Priority
My family is team-minded. It's just a part of our "core values," I supposed. We say we're a "family unit" or a "family blob." This trip tightened our ability even more to work toward a main goal.
The main example of our learned team-mindedness was setting up and tearing down camp.
When we got to the site, everyone would pile out. Mom would direct Dad into the site. Micah would help Dad level the camper and put chocks under the wheels. Mom or I would stand inside and watch the level to yell when things looked centered. We had all of our things inside to put back in order from their travel positions, and usually I was the one to hook up the water hose to the camper and plug in electric.
More than once, people in neighboring campsites commented on our family's effective setting-up process. One man compared the way we "popped out of the truck" and accomplished our different tasks to Nascar. 😀
Less Space and Stuff Meant More Time
With only two-hundred square feet to live in, cleaning was diminished to a minimum. (I loved that.) I learned that you can live with little, and sometimes less stuff makes things much simpler! If you have too much stuff in a camper, you can tell. That's why it's great to learn how much you truly need.
Close Quarters Made Memories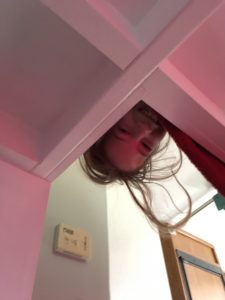 I had a lot of fun having Anna right above me in her bunk at night. We talked (a lot), had lots of laughs and were sometimes a bit giddy, and almost every night we prayed together. Since I was closest to her, I could help her when she needed something in the night (when I was awake enough to be aware of my surroundings). That really grew our relationship, and helped me practice for mom-hood.
We Got To See The World
We saw so much. I really can't emphasize how much we did. Dozens of things I never even posted about. We met interesting people and jam-packed our days full of experiences.
I am so blessed.
---
What's your favorite part of travel?