We had FLT (Families Learning Together) co-op today. We made pizza! Jessica and Mrs. Connie Vandervort headed it up. They brought the ingredients for dough, cookies to decorate, and a fruit pizza to snack on. Here is the recipe we used for our pizza dough:
Pizza Dough
Dough makes 1 large pizza
– 1 pkg. dry yeast
– 2 tbsp. oil
– 1/2 tsp. of salt
– 1 c. warm water
– 1 tsp. sugar
– 2 1/2 c. flour
(You can add Oregano and/or Parmesan Cheese for flavor.)
Mix yeast with warm water until dissolved. Add other ingredients. Put dough on greased cookie sheet, then add favorite sauce and toppings. Bake at 400 degrees or 425 degrees for 15 – 20 minutes. Enjoy!
Here are the pizzas we made, with Before and After:
Anna's Cheese Pizza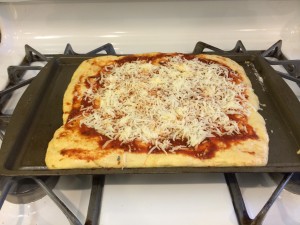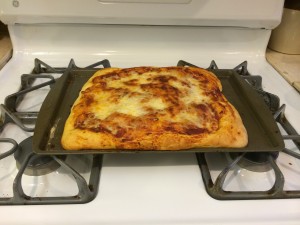 Micah's Ham, Mushroom, Olive, and Green Pepper Pizza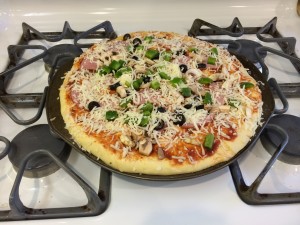 My Green Pepper, Ham, Mushroom, and Olive Pizza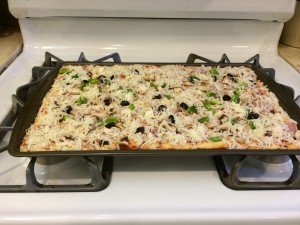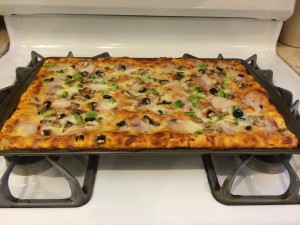 Later…
We just finished supper. The pizzas were good! We had tons of fun making and eating them! 🙂