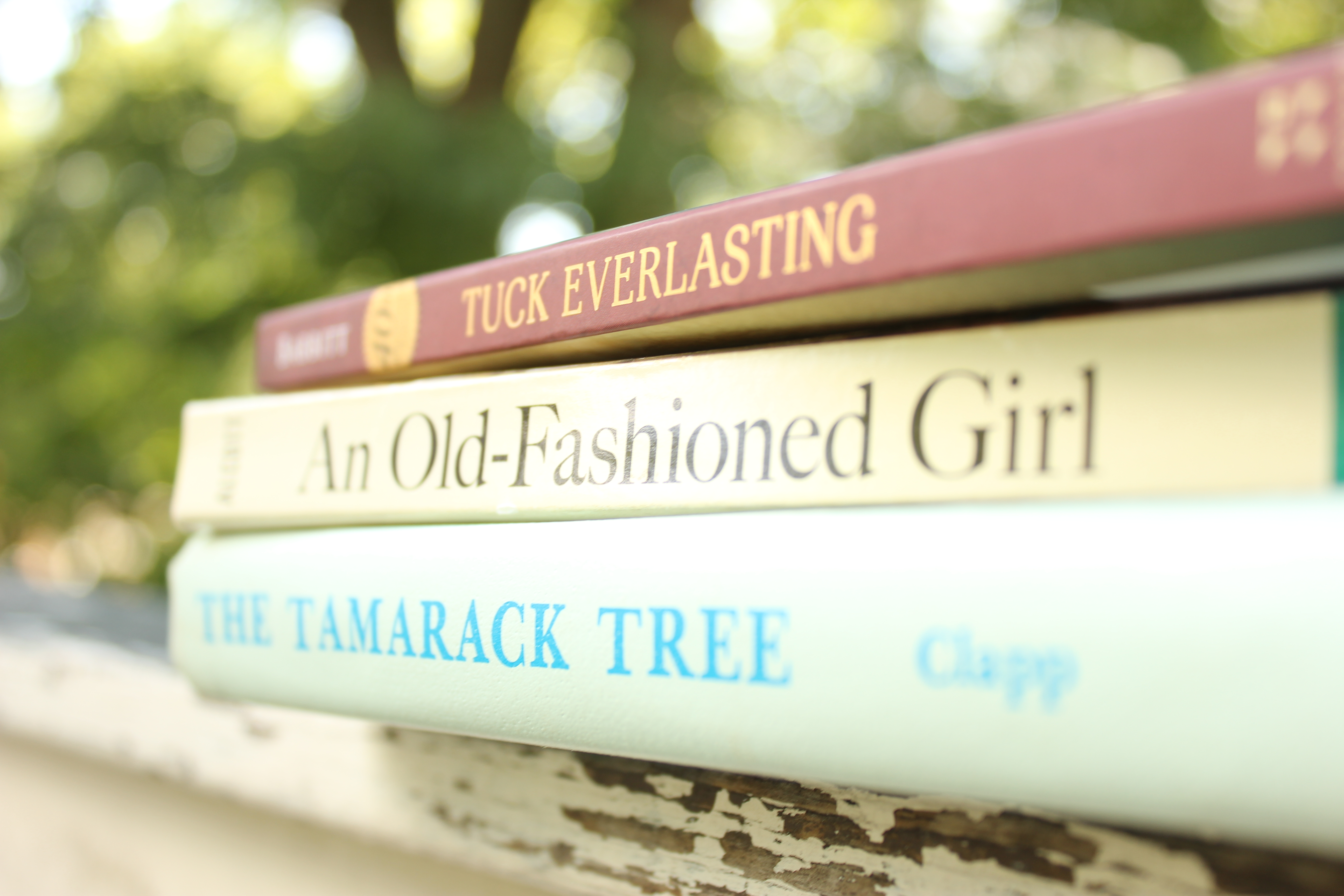 In my last post, I disclosed some of my favorite, "no fluff" books. This week, I've got four more fabulous finds!
Louisa May Alcott
Polly goes to stay with her cousins in the city, where she changes the family's life with her simple, sunny ways. Growing up in a pure, no-nonsense family, Polly does not understand the frippery and flirting going on around her. The book tells the story of a country girl striving to stay true to her character.
Patricia Clapp
Set in the time of the Civil War, this book chronicles the torn feelings of Rosemary Leigh, whose friends are in the South, but beliefs are with the North.
Natalie Babbitt
Winnie discovers the Tucks, and is faced with the choice of immortality. A thought-provoking book, Tuck Everlasting explores the beauty of a life that ends.
Gene Stratton-Porter
Eleanor struggles to pay her own way through school, coping with an embittered mother, befriending a fatherless boy, and sorting out her love.
*****
Have you read these books? Feel free to type out any thoughts about them in the comments section, such as your opinion on them, your favorite part, or suggestions for reading them.
Read on,
Ellie 😉
Looking for more great books? Check out some others right here:
A Brilliant Series That Will Have You Howling For More