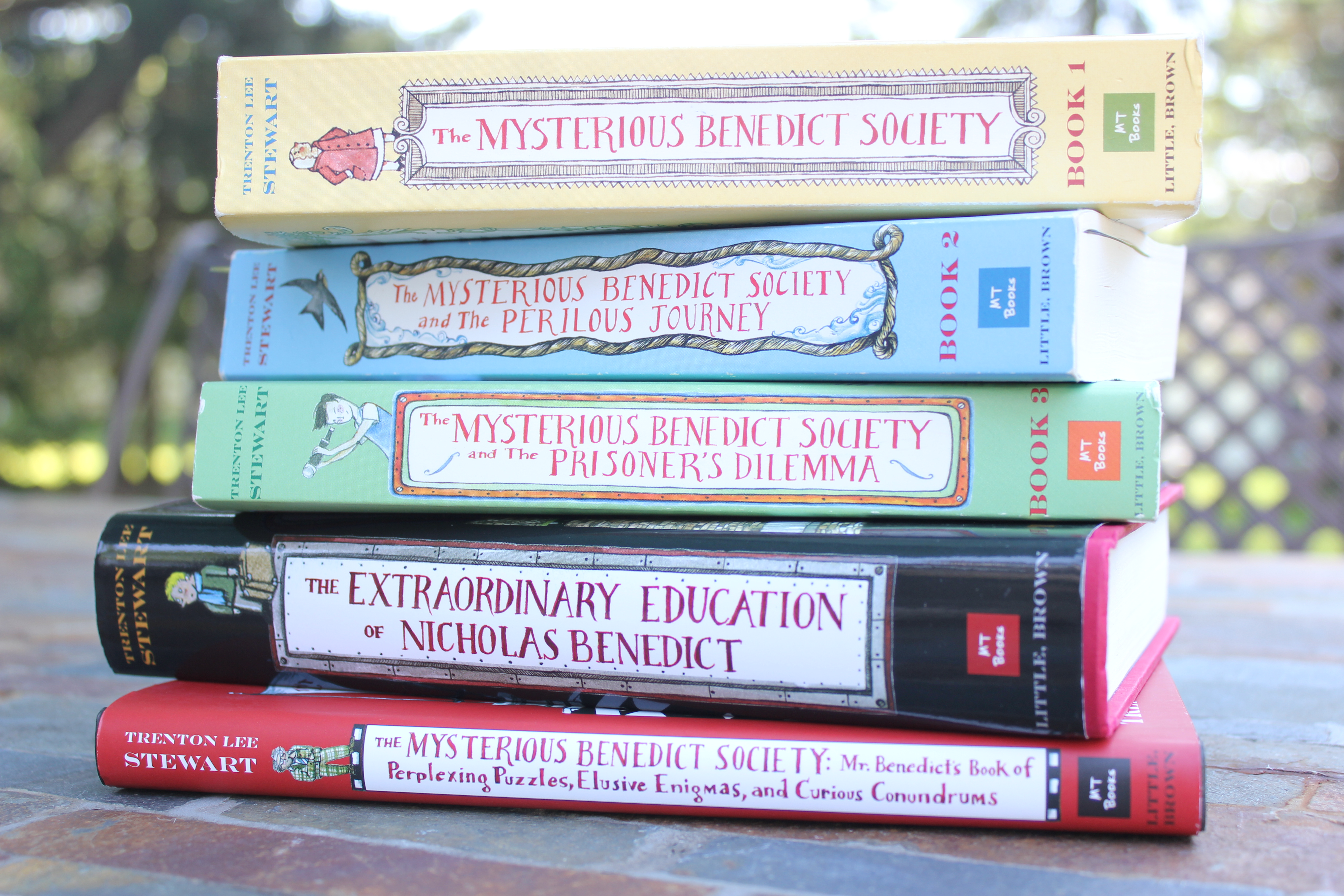 There are thousands of books out there, for kids and adults alike. They sit on shelves in bookstores, or lay stacked in bins for library sales. With so many books out there, it's easy to skip over good books without knowing it. What's not so easy is finding good books sometimes. Books that give a new perspective or get you thinking. Luckily, I've found some great books that I'd love to share. While being exciting and entertaining, they also introduce good values, new ideas, or get you thinking.
These books, written by Trenton Lee Stewart, involve morse code, riddles, gifted children, and dangerous business men. Thrilling and intriguing, they showcase the value of friendship, thinking outside the box, and sticking together. There are five books in the series – three that tell the tale, one that tells the story of their employer, and one book filled with puzzles and riddles for the reader to decipher.
1. The Mysterious Benedict Society
2. The Mysterious Benedict Society and The Perilous Journey
3. The Mysterious Benedict Society and The Prisoner's Dilemma
4. The Extraordinary Education of Nicholas Benedict
5. The Mysterious Benedict Society – Mr. Benedict's Book of Perplexing Puzzles, Elusive Enigmas, and Curious Conundrums
The Wingfeather Saga
This fantasy series was written by singer/songwriter Andrew Peterson. Full of adventure, they show the danger of resentment and the value of sacrifice. The four books are:
1. On the Edge of the Dark Sea of Darkness
4. The Warden and The Wolf King
Written by S. D. Smith, this book was thrilling and sweet. I've heard rumor that Smith is writing a sequel…
Heather and Picket, rabbit siblings, find a secret society in the mountain, where they discover King Jupiter's son and fight for the rise of the Green Ember.
Mr. Smith also has a valiant and noble book out that takes place a century before Heather and Picket, called The Black Star of Kingston.  
Both books are heroic reads!
*****
These books are some of my favorite "no fluff" books. If you know some good books that you would like to share, type them out in the comments! I'd love to see them.
Read on,
Ellie 😉
Looking for even more fabulous finds? Go to Part II of the post.
You can check some other posts, too:
A Brilliant Series That Will Have You Howling For More