New York City and the Things We Saw – Week 2
Hi, there!
Last week, I posted about the trip to New York City I got to go on with my cousin.
This week, I'm adding on a few more!
Brooklyn Tabernacle
On Sunday, we had a fun time attending Brooklyn Tabernacle. I adored how much singing was involved during the service!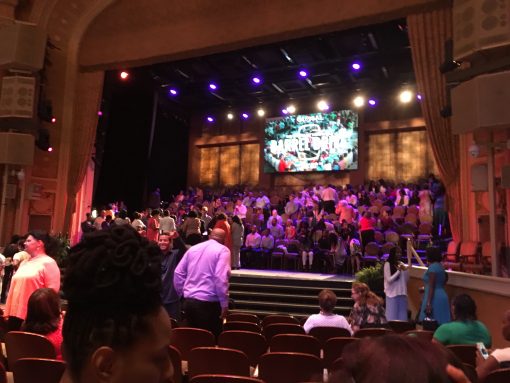 Note: This was the first church service I attended where I had to wait in a line down the block to get in!
Brooklyn Bridge
We got to walk across the entire Brooklyn Bridge after the lunch on Sunday. Some friends we met while standing in line for Brooklyn Tabernacle (the Tab, the preacher called it) had lunch with us, and afterward they drove us to the bridge and dropped us off. It was crowded, exciting, and the views were amazing! Claire and I sang all the way across, which made it all the more memorable. (We even got a couple of compliments.) I loved getting to see Manhattan from a different perspective.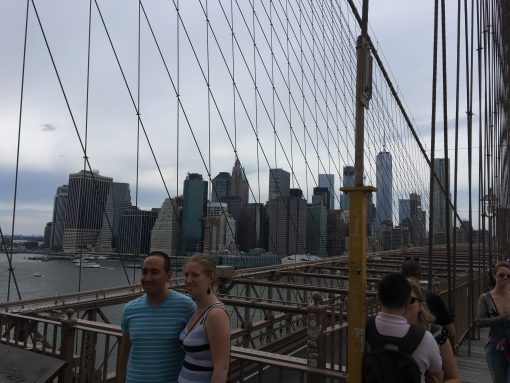 Note: The nice people in the photo are of no relation. This is the only photo of the skyline that I have, so I decided to put it up anyways! 😉
9/11 Memorial Museum
We saw the 9/11 memorial and museum, which was a sobering and saddening experience. The museum was huge, and full of so many stories. It was so hard to see all of the lives that were destroyed on that terrible day.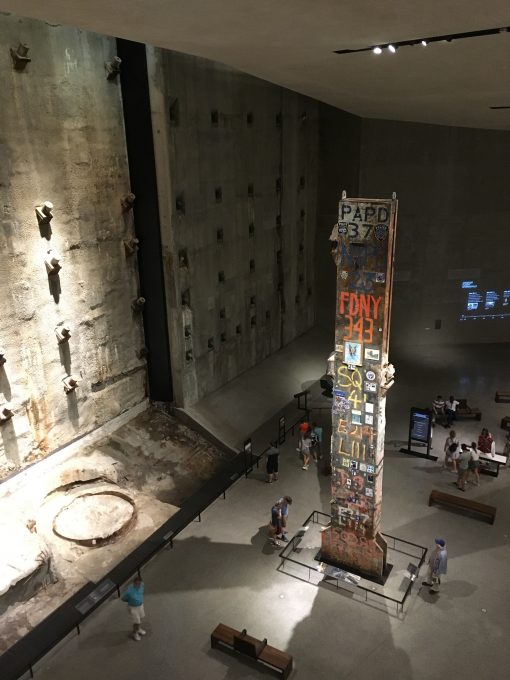 Note: The cement pillar in the photo was one of the only parts of the building left standing after 9/11. The letters are the names of the different teams of firefighters who perished rescuing people. So many gave their lives. 
The Statue of Liberty
We saw the Statue of Liberty from a bit of a distance. See if you can find her in the photo!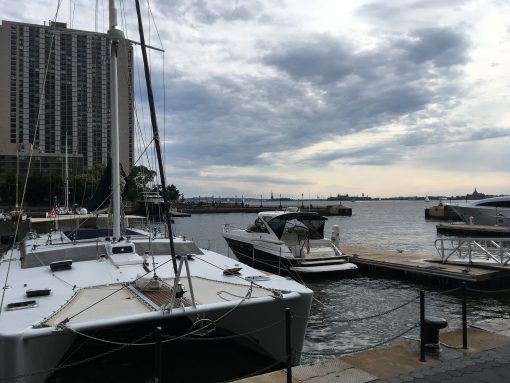 Note: We walked through a fancy mall to get this view!
---
I saw so much in New York City, and I'm thankful I got to go an such an adventure.
Have you ever been to NYC? What are your thoughts?