Mirrors – An Amped-Up Version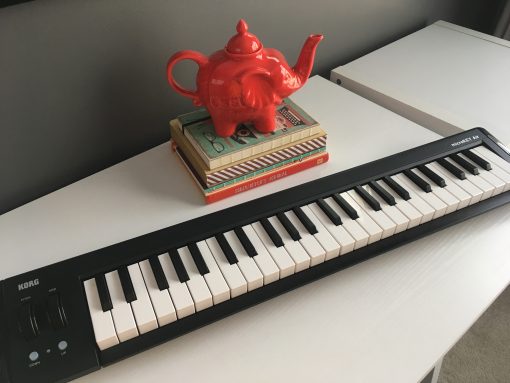 Hello, All!
How has your week gone so far? Are you enjoying spring?
Last week for my birthday, I was given a MIDI controller, which is like a tiny, bluetooth keyboard. (Thanks a bunch, Mom and Dad!)
Here's how MIDI works: musicians of all sorts of instruments record each note at a studio, and then applications like GarageBand let you "play" those instruments through your keyboard or controller. This way, the instruments themselves are real, but the only instrument you have to play is piano!
Using my snazzy new MIDI controller, I amped-up "Mirrors," a song I wrote and posted a couple of weeks ago, and would love to share the jazzed-up version with you today!
I hope you like it!
---
Mirrors
---
If you liked this, you'll definitely like "Colley's Reel," a song Micah plays on the mandolin! Head over to his blog to check it out.