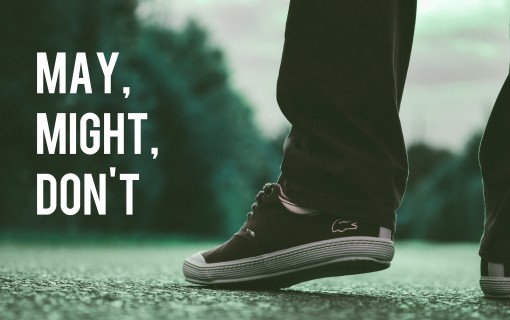 Hey, Folks!
How are you?
I'm here today with a quick poem I wrote, and I'd love for you to check it out!
The inspiration came to me when Anna said "never not," and the rest sprung from there! 🙂
---
May, Might, Don't
by Ellie Cummins
Those who say "I never not,"
And then go on to "sometimes don't"
Have got their tails tied in a knot;
For truly, though they could, they won't.
Those who don't will never do
And if they do, they do it never.
Those who will will give a clue,
Those who may think they are clever.
Alas, the don't's, won't's, might's and may's
Will have to wait another day.
For those who do, well, they take action.
The doers have the satisfaction.
---
What do you think? Did this peculiar poetry puzzle you? 
See you next week,
Ellie 🙂