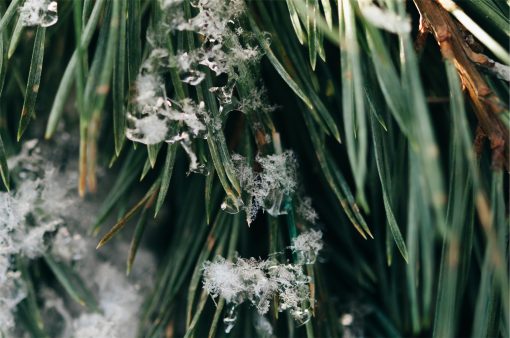 Hey, there!
I'm here with chapter ten of Leona.
If you'd like to take a look at some of the previous chapters, or find out what Leona is, click here.
I hope you enjoy!
---
Chapter Ten
I opened my eyes and yawned. It was Christmas morning. I sat up and stretched luxuriously. Dusty sunlight filtered in. I pulled on a dress, and, combing my hair, wandered over to the window. It was fogged up, and clouded my view. "I wonder if it snowed?" I mused, excited. Throwing on a coat and slippers, I burst into the dining room. Mama was sitting there.
"Merry Christmas," I told her. I rushed out the front door and froze. An inch or two of snow had settled peacefully on each house and yard, making everything white. I sighed blissfully. I had hoped for a white Christmas. Mama came and stood beside me, coffee cup in hand.
She smiled. "I remember when I was your age and it snowed on Christmas. Of course, that was back in Illinois. I miss it, sometimes. I miss Mama." I looked at her. It was hard to realize that she had a mother, too. One I had never met. Her Mama had died when I was little. I gave her a hug. "Merry Christmas," I said softly.
We each had a gift to open. Bud went first. We had gotten him a hat. It was black, and made out of beaver fur. He looked pretty good in it, but of course I didn't tell him out loud.
Mama's present was a hand bag. Bud and I had saved up, and we knew she wanted one. "Oh, it's beautiful!" Mama exclaimed. Next was me. Mama had scrounged and saved every last penny, it seemed to me, as I unwrapped the paper. Inside was a deep red dress. "You've almost stopped growing. We thought it'd look pretty on you," Mama said, as if in their defense. I thanked them heartily. Mama sent me to try it on. "We're going to the ranch to have Christmas with your father. He'll wanna see you in that pretty dress." I spent time getting my hair just right.
"All right," I said at loud, turning in front of the mirror. "I'm not a trial to look at," I admitted, pleased. I carefully put on my only necklace, a small chain with a little heart pendant.
I went back out, and noted with satisfaction that Bud had put on his collared shirt, and his hat was resting snugly on his auburn head. I stuck my head out the door. The front yard was still white, and the sky was darkening. I was hoping it was more snow. The snow was so pure and white. I went inside and enjoyed a cup of coffee with Mama.
I had coffee once in awhile. It wasn't my favorite, unless it was loaded with cream and sugar. Then it was a treat.
My coffee was the color of the caramel in Mr. Grigg's general store. Light and cream drenched. As Mama said, I "liked a little coffee with my cream."
We sat at the table for a minute, enjoying the peace. Bud hopped up suddenly and strained to see out the window. "That ain't snow," he mumbled, gesturing outside. I strained to see the tiny dots falling from the sky. "Are you sure?" I asked. He nodded grimly. "It's dirt."
As soon as he said that, the wind seemed to pick up. Spurts of dirt blew against the house. I watched with horror as the dirt came showering down. It was so thick, I could barely see through the window. I struggled not to cry. This had started so perfectly, and suddenly the dirt had to ruin everything. We sat there, helpless, and watched as the dirt fell. It looked as if it was snow falling from the sky. Snow that had turned brown and grotesque. I swallowed.
"If this doesn't clear up soon, we won't be able to get to the ranch," Mama said despondently. I sighed and excused myself. I went into my bedroom to attempt regaining my composure.
An hour later, dirt was still flinging itself at us. The roads were a muddled mess of melting brown snow. The storm finally cleared up. I ventured outside the door and gasped. What had been a snowy fairyland only a couple of hours ago, was now an ash gray ghost town. The dirt had stained the glistening snow, and melted it slowly. The snow in the streets was brown, leaving dark puddles of muck. The rooftops were brown, and the soiled snow dripped from the eaves. The yards were brown and desolate.
After another hour, the puddles and drips were frozen solid, resulting in brown sheets of dangerous ice on the road, and icicles the color of sludge.  "We can't drive to the ranch today," Mama said regretfully. I felt anger welling up inside of me. This dirt was so cruel! We were trapped inside our own house for Christmas, as was the rest of Beaver, and all because of the dirt. Dirt. How I loathed that word.
*****
We drove to the ranch two days after Christmas. The roads were icy, but Bud and I missed Dad enough to brave the danger. We pulled in the drive, and Dad emerged from the barn. I hadn't noticed how old he had gotten. Was it worry that caused his forehead to permanently wrinkle? Or was it loneliness that made his eyes sad? I would think about it some other time, I decided.
Dad made his way toward us. "Hello," he said, a little stiffly, to Mama.
"Hi, Dad!" I called, and I hopped onto him to give him a hug. For a minute, he looked like he used to, happy. But he sobered quickly. "Butter's gone," he said flatly. I tilted my head. "What do you mean?" He avoided eye contact. "Wandered off in the storm. I haven't found her body." I gasped. Thinking of Butter dead made my stomach lurch. Hadn't I patted her just a couple of weeks ago? She had been fine then.
"Are you sure she's dead? Maybe she just wandered off," I said desperately. He shook his head. "It's pretty improbable," he replied. I blinked back tears.
"Is everything else OK?" Bud asked him, anxious.
He shook his head. "The cattle ain't likin' this dirt. I figure they're gonna suffocate in the next storm that comes." I had never seen Dad look so depressed. It was a good thing we had come. He need some serious cheering up.
"It's OK, Dad. We're all together now," I said calmly. He shook his head. "That don't stop the dust storms," he said. What? Did we not matter anymore? I wanted to cry. Mama took my arm and walked me to the automobile to get our things. Bud came for his things while Mama was bent over. "Bein' out here all alone ain't good for him," he muttered to me, loud enough for Mama to hear.
She ignored him and turned to go inside, her eyes hard.  
I murmured my agreement, suddenly realizing how long Dad had lived here alone. Two years of lonely weeks, just waiting for the weekends. He was the head of a family who lived in Beaver without him. He was the head of the house, but what was he head over? An empty ranch?
I sighed. I would try to be patient and forgive his gruffness. He needed it. I needed it. Besides, what was the worth of a family that was falling apart?
---
I'd love to hear your feedback!