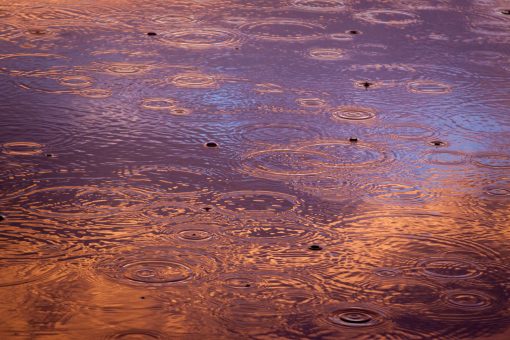 Hello, Everyone!
I'm here with the very last chapter of Leona.
Wow. It has gone by so quickly.
I've had so much fun posting my book over the last few weeks, and I thank you all for your kind and insightful comments! You made posting Leona a delight. 😉
I hope this final chapter resonates with you, and that the book brought you enjoyment!
---
Chapter Nineteen
I sat on the porch rail of the house. I had come back to the ranch the next chance I got. A cold wind batted against the house, and I stared up at the sky fearfully. It was threatening and ashen. I figured it was a dust storm. With no one to know where I was, I realized I might have to spend the entire night in the dark, empty house.
I debated which was better: running home and getting caught by the dirt, or passing a lonely night here. If I get caught in a storm, no one will find me, 'cause nobody knows I came. I might suffocate. I could die. Or I could stay here and be all by myself, with no water, no food, and no company, I mused, at a loss. I forced myself to sit. I would just have to stay here. I knew what was safer. Loneliness was much less of a risk. I sat in the forsaken dusk, chills creeping up my skin, as I realized that I was on my own. I envisioned Mama crying, thinking me dead or something awful, when I didn't come home that night. Something dripped onto my leg, and I looked down. A tiny droplet of water rolled down my leg and disappeared into my stocking. I watched it,  fascinated. Another droplet rolled down my leg to join it. Water? A drop hit my forehead. I jumped up and threw darting glances around the yard. A large drop hit my hand and rolled off. I yelled. I knew what this was! I had almost forgotten the feel of cold rain on my skin.
Suddenly, the sky opened up and it began to pour. It poured and it poured and it poured. I stood in the yard, letting it drench me, arms thrown out ecstatically. The dirt on my skin turned into mud and streaked down my arms. My dress clung to me, sopping and brown. The cool water flowed through my hair and soaked through my dress and stockings and shoes until my entire being was wetter than it had been in years. I ran and jumped, screaming and laughing, as the dust turned to mud, and the rain washed it off of everything it had invaded. The dark sky continue to provide the endless, welcome rain. I stripped off my shoes, flung my stockings aside, and wiggled my bare toes in the mud.  
I hadn't bathed in weeks, and the water washed away the dirt and grime. I felt cleansed. My hair hung in wet, limp strings, clinging to my face. The rain ran down my face and dripped off my nose and chin. I cupped my hands, waited until they were filled with the sweet rain, and held them to my lips. The water poured through my cracked lips and splashed down my dry throat.  Revived, I began to run. My bare feet led me down the gravel road.
I ran, breathless, the rain spurring me on. I ran through the fields, and watched as the dirt turned to mud, and weeds were beaten down by the rain. I ran past the school house, empty, and dripping. I ran through the streets, where everyone in Beaver stood, arms open and smiles wide. I ran straight to the little blue house we called ours.
Mama sat on the steps, entranced, as the rain washed everything. Her hand was cupped, and the water found its way to her mouth. A drop rolled down her cheek. I knew it wasn't rain. Wordlessly, I flung my arms around her. Then I ran down the street and stood at a distance, watching.  
Bud and his new wife came out, hand in hand. The rain trickled down their faces, and Bud picked her up and spun her around, his face joyful. They stood there wordlessly, holding hands. Then Bud saw me and waved. I came running over. I threw my arms around him first, and then Dot. She laughed. We didn't speak. Words failed us at the joy this water brought.
I ran again, for the sheer joy of it. I saw little children dancing in the streets, women crying with joy, and men standing, smiles stretched across their weary faces. Nine long years we had suffered, our fields parched, our families hungry. And now it was done. The drought was gone, the dirt washed away, and a new life waiting to start.
All That Happened Afterward
The rain ended the drought, and life began anew. Jay and Rose moved back to the ranch and raised cattle, making many more memories in the little farm house. Bud and Dot lived a happy life in the town of Beaver, raising two boys of their own.
The Great Depression ended. Not long after, Sis met Cecil, the man she had been waiting for, and they were married. They adopted their only child, a sweet little girl named Loretta Susie, and moved across the street from the house in Beaver. Cecil eventually bought the gas station there, and the little family lived in Beaver for many years.
Sis had braved many storms, and though storms were brewing in the horizon, she kept a good outlook and lived a long and happy life. She was loved by her family and her community, and in her last years, still healthy in body, she lived in her memories. I got the chance to meet her before she died in 2008.
Loretta Susie, or Susie, married Ray Cummins. Their only child, Lance, married a lovely woman named Jenny, and together they had me, Micah, and Anna. Micah, Anna and I are having adventures, too. Someday, we'll get married and start families of our own.
In other words, Sis's story doesn't end here – it's only the beginning.