"Hope" By Emily Dickinson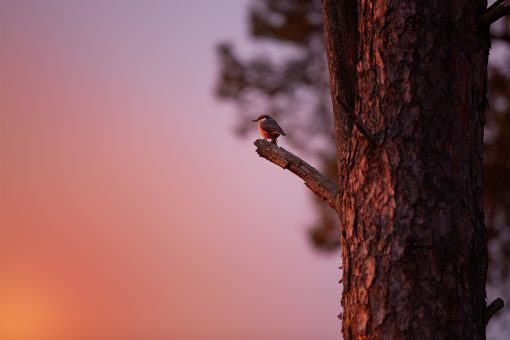 Howdy,
I hope you're having a wonderful week!
I just came across this poem by Emily Dickinson (literally about three minutes ago).
I fell in love with it, and wanted to share it with you!
(It's even better if you read it out loud!)
---
Hope
by Emily Dickinson
Hope is the thing with feathers
That perches in the soul,
And sings the tune–without the words,
And never stops at all,
And sweetest in the gale is heard;
And sore must be the storm
That could abash the little bird
That kept so many warm.
I've heard it in the chillest land,
And on the strangest sea;
Yet, never, in extremity,
It asked a crumb of me.
---
Isn't Emily Dickinson's writing style lovely? What's your favorite piece of poetry?