Girly Garments for Darling Dolls
Mom let me look at American Girl Doll ideas on her Pinterest account the other day. I found a cute idea for turning the leg of a pair of old jeans into a skirt. I decided to make one a few days later. I hand sewed the buttons on to make a flower.
Yesterday, (Labor Day) Mom took us kids to Walmart. I bought two little half-yard bundles of fabric, some elastic, and ribbed pink ribbon. When we got home, I used the idea of an elastic skirt, and turned it into a dress. I used the ribbon for straps. I took no measurements as to the length of the dress, therefore, an American Girl Doll maxi dress emerged.
I'm pleased with the outcome of both, especially for having no pattern for the dress 🙂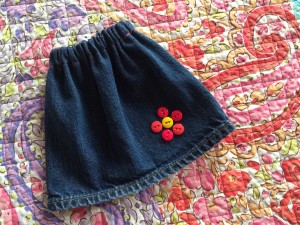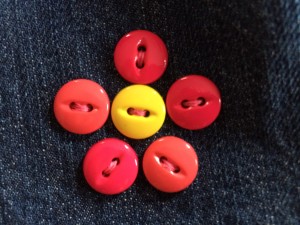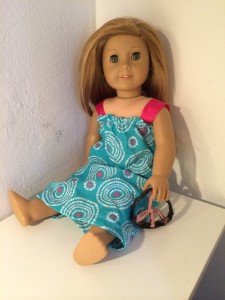 I'm glad they turned out "sew" well!!!