Easy Trek Bars That Are Sweet and Fun To Eat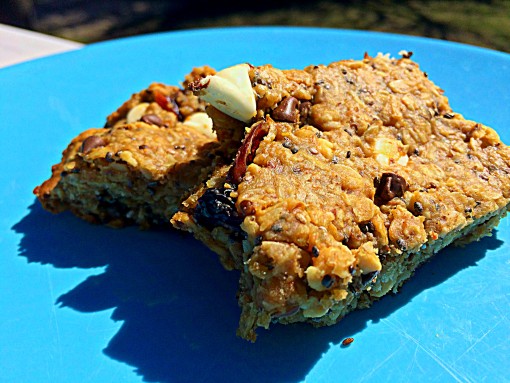 Hey, Everyone!
I'm here today with a delicious granola-bar-type snack that I am eager to share.
Mom found this recipe long ago on the interweb, and I will now pass it on.
I'm writing down the ingredients we used, but you can use just about anything. Sunflower seeds, wheat bran, and raisins are a few ideas, and whatever else you can come up with! We always use at least one kind of chocolate as an add-in, but if you are going healthy (or have better discipline than us) you can leave it out.
(This recipe is extremely easy, except for the massive amount of stirring! Luckily for me, I had Mom, who obligingly helped me so that my arm wouldn't fall off.)
---
Easy Trek Bars
Ingredients
Base Recipe
2 1/2 cups old-fashioned oats
1 cup honey
1 cup peanut butter
Add-ins
1/4 cup wheatgerm
1/4 cup flaxseed meal
1/4 cup oat bran
1/4 cup chia seeds
1/4 cup dried cranberries
1/4 cup mini, semi-sweet chocolate chips
1/4 cup white chocolate chips
Note: you can use whatever add-ins you'd like, just as long as the total amount isn't more than two cups!
Instructions
Preheat the oven to 350 degrees and grease a 13″ x 9″ baking dish.
Combine oats, honey, and peanut butter in a large bowl until fully incorporated.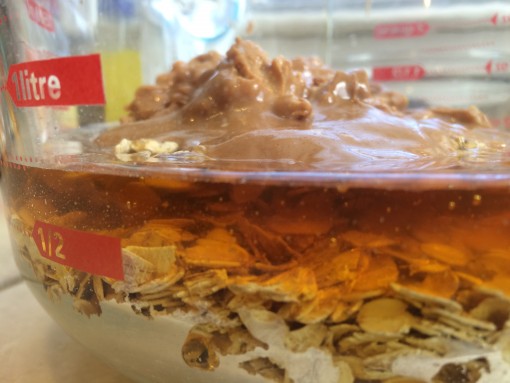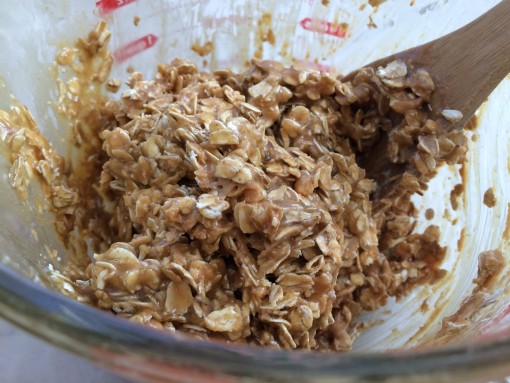 Add wheat germ, flaxseed meal, oat bran, and chia seeds one at a time, stirring well.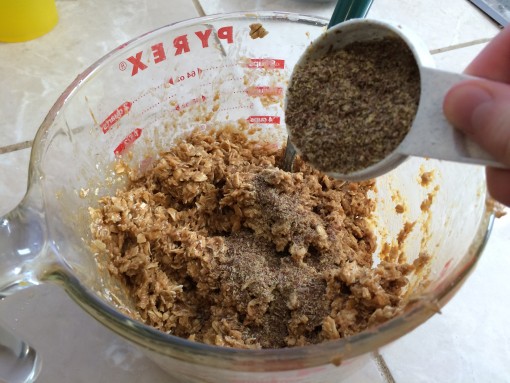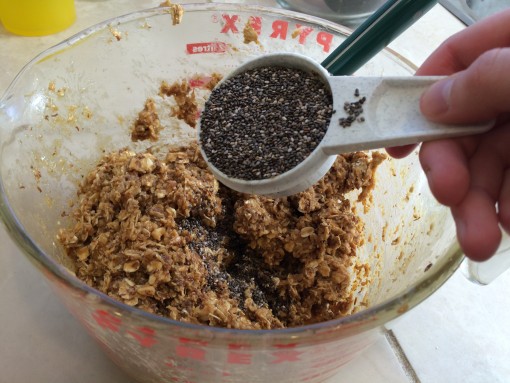 Add dried cranberries, mini chocolate chips, and white chocolate chips one at a time, stirring in each new ingredient until fully incorporated.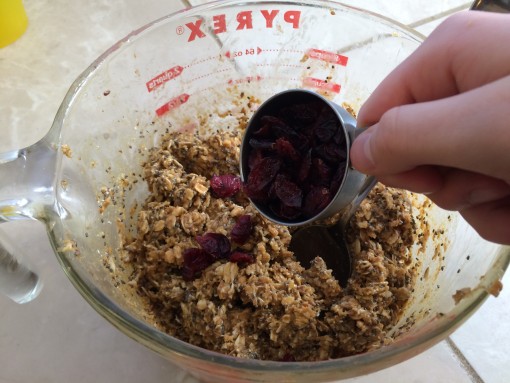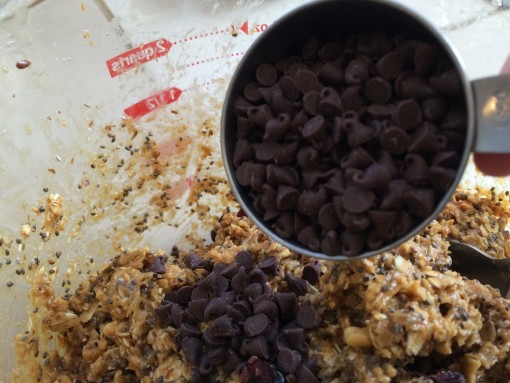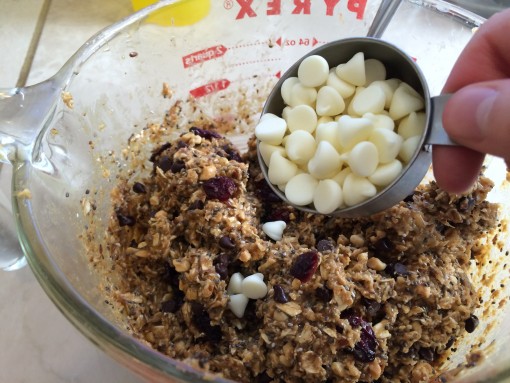 Spoon mixture into greased dish and use a greased sandwich bag to pack and spread the mixture tightly and evenly.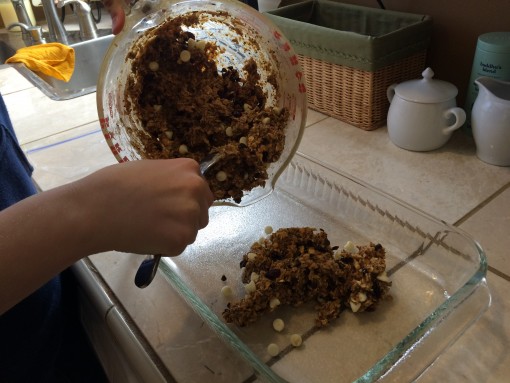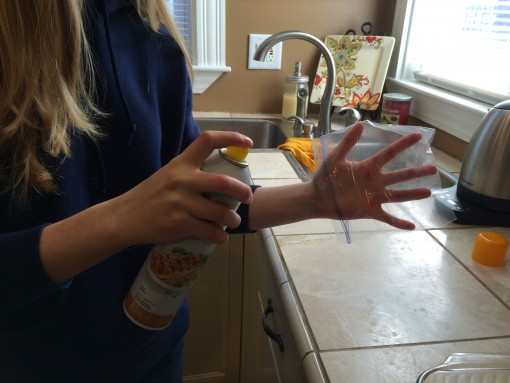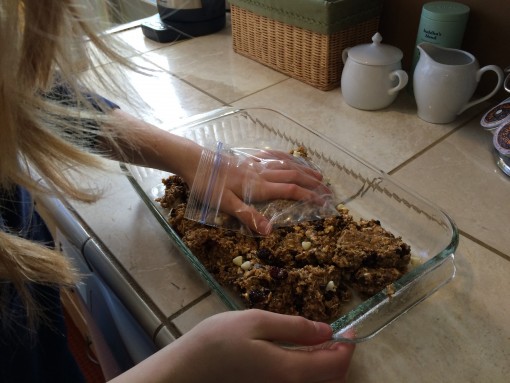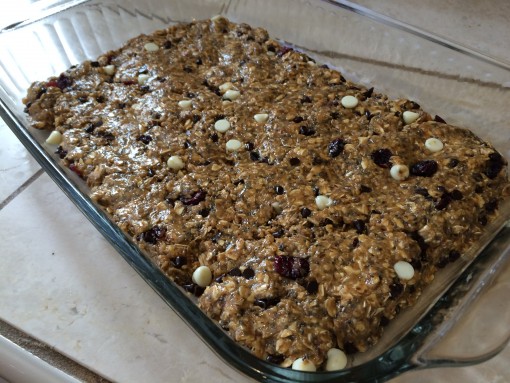 Bake for 18-20 minutes, or until edges are lightly browned.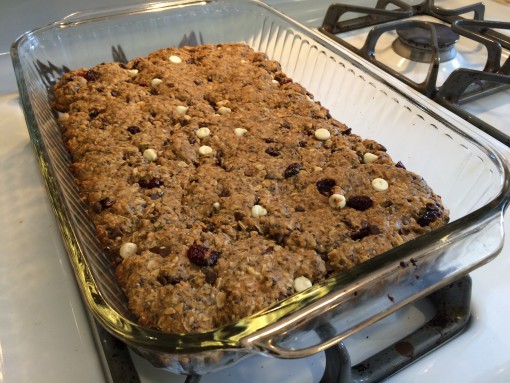 Let cool before cutting into bars.
Enjoy!
---
What is your favorite recipe?
Create on,
Ellie 🙂