Day of Dust – The Cover Unveiled
A couple of posts ago, I let the cat out of the bag about my novel, Day of Dust.
Now, the second draft is being edited, and the release date is drawing near. I'm so eager for you to read it!
I kicked off the cover design process a week ago, and the entire experience was wonderful. The designer I worked with was incredibly talented and communicative, and her designs look drop-dead amazing!
I'm so thankful I got the chance to work with her.
I got the final cover back a few days ago and wanted to share! The warm to cool color palette is one of my favorite things about it, and the designer worked hard to make the character's clothes how I envisioned them. I'm elated!
I'd love to hear what you think: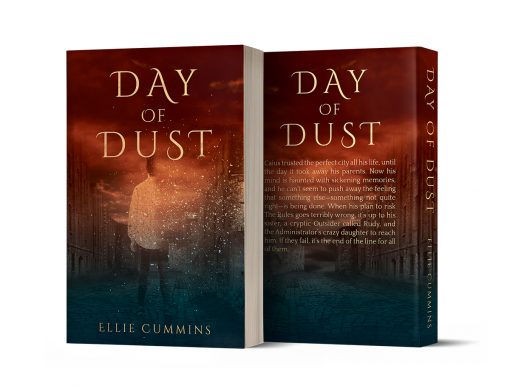 Getting more and more excited…

Want to stay updated? Toss your email address in below to get an email every time I click "Publish."
[wysija_form id="4″]