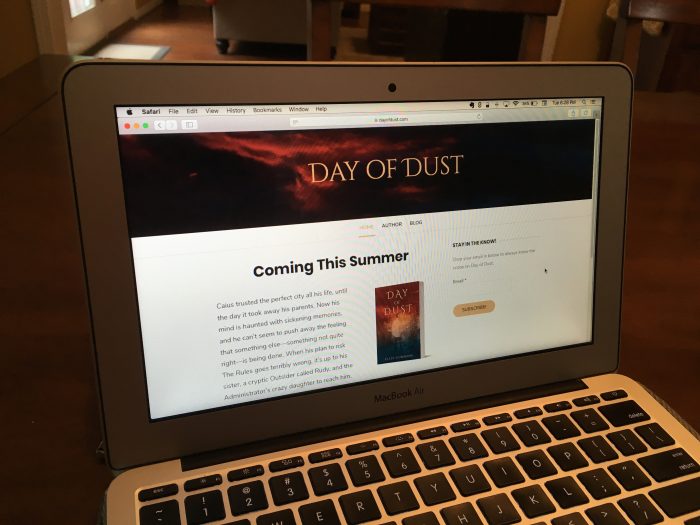 Day of Dust – A Brand New Website
Howdy, All!
How are you?
I just got back from one of the first beach trips my family has ever taken. It was doggone amazing!
The only thing about Florida that I didn't expect was how intense the sun is down there. We got some pretty major sunburns the first day, and spent the rest of the week darting from shady spot to shady spot, walking the beach in the darkness, slathering on sunscreen, and interacting in other such vampire ways. (Okay, so that might have been a bit exaggerated, but wasn't it intriguing?)
The beach was gorgeous, despite toasting us to a crisp. I loved the way the water changed colors. The shades of blue and green were magnificent, and the sand was the softest I've ever felt. I'm definitely impressed!
On to my news…
I just finished putting up a brand-spanking-new website at dayofdust.com!
I'd love to hear what you think. Also, while you're over there, go ahead and subscribe! I'll be posting all things Day of Dust (like updates and extra tidbits).
Thanks!