"Campground Quest For A Bathroom" – A Watercolor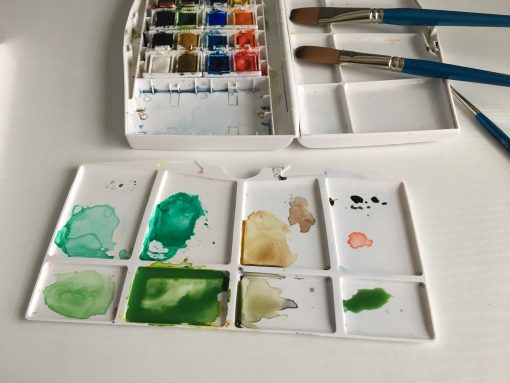 Hello, and Happy March!
How has your day been going?
I decided a few days ago to get back into watercoloring, so I picked a favorite photo out of my album and got to work.
Dad took the photo in 2014, when we were on one of our camping-in-a-tent family adventures.
Anna and I were in need of a restroom, (which is where the name of my painting materialized from) and set out on a quest find it. Actually, we knew where it was, but it sounded more adventurous the first way. 😋
I used both tube and box watercolors for the painting and worked in layers, first lightly washing the page in the two main colors of the photo – green for the forest and gray for the road – and then going from light to dark colors. I got the painting sequence idea from a watercolor book Mom and Dad gave me a couple of Christmases ago, The Watercolor Course You've Always Wanted, by Leslie Frontz. Of course, when I got to painting my outfit, I abandoned all rules and did my own thing. 😉
I finished "Campground Quest For A Bathroom" yesterday, and wanted to share some photos with you!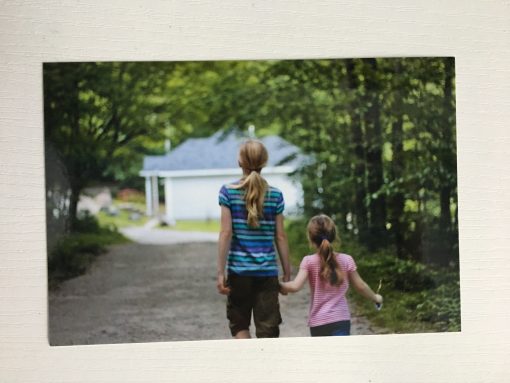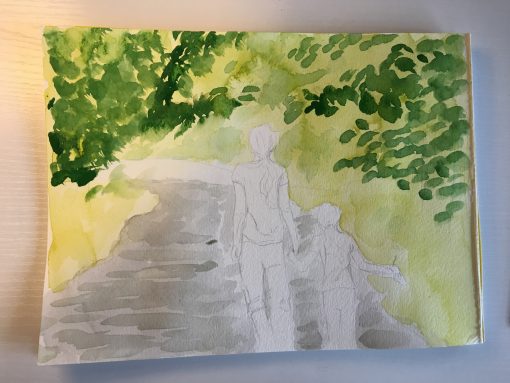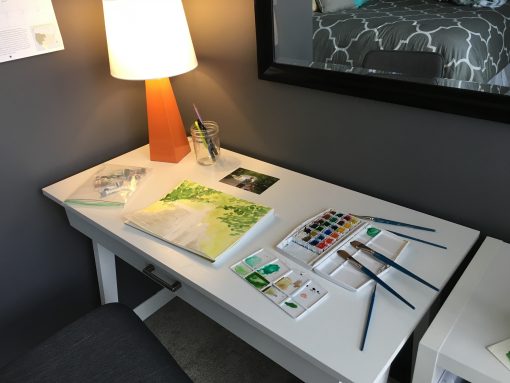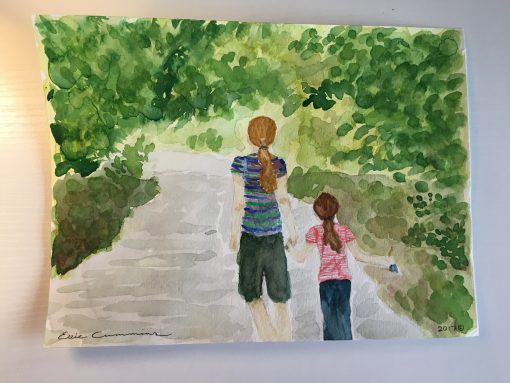 ---
What was your favorite thing about February?
Have a great week,
Ellie