After A Hitch In The Giddy-Up, We're On The Road Again
We were driving along in a sleepy little town on Sunday when our truck put up the words "trailer brakes disconnected." As Dad started pulling off the road, the lady behind us rolled down her window and told us something was smoking. Sure enough, our camper's wheel bearings burned right off.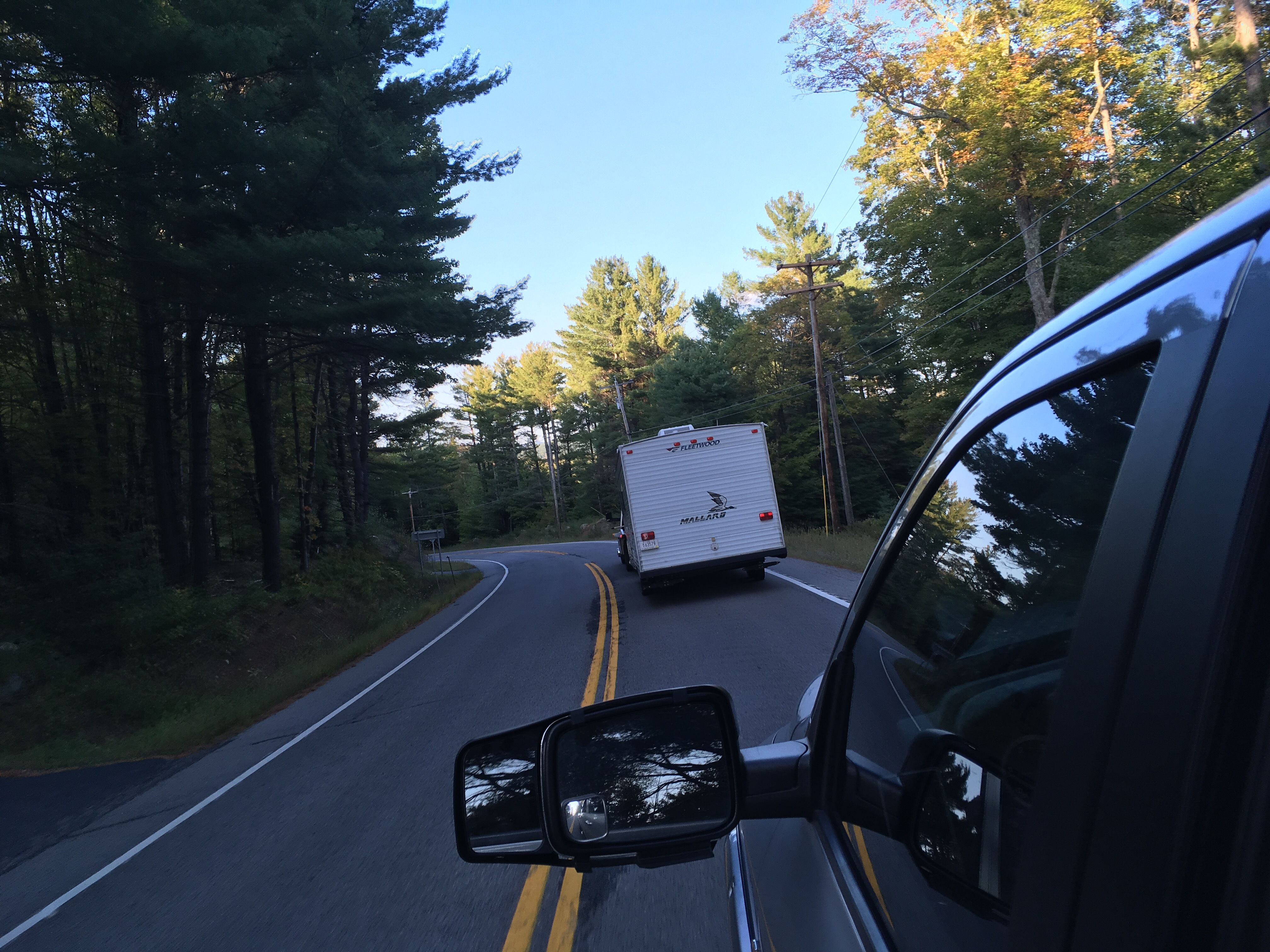 God caused a lot of kind people to help us, and we ended up getting towed and boon docking – staying without electricity – in a mechanic's yard for the night. (The photo above was our view of the camper as we followed along behind the tow truck.)
The mechanic's main business comes from towing vehicles after accidents, so it took a while for them to fix our wheel. To get showers and charge our devices, we spent the next night in the charming tourist town of Lake George. I loved getting to walk around and Anna was excited at the prospect of swimming!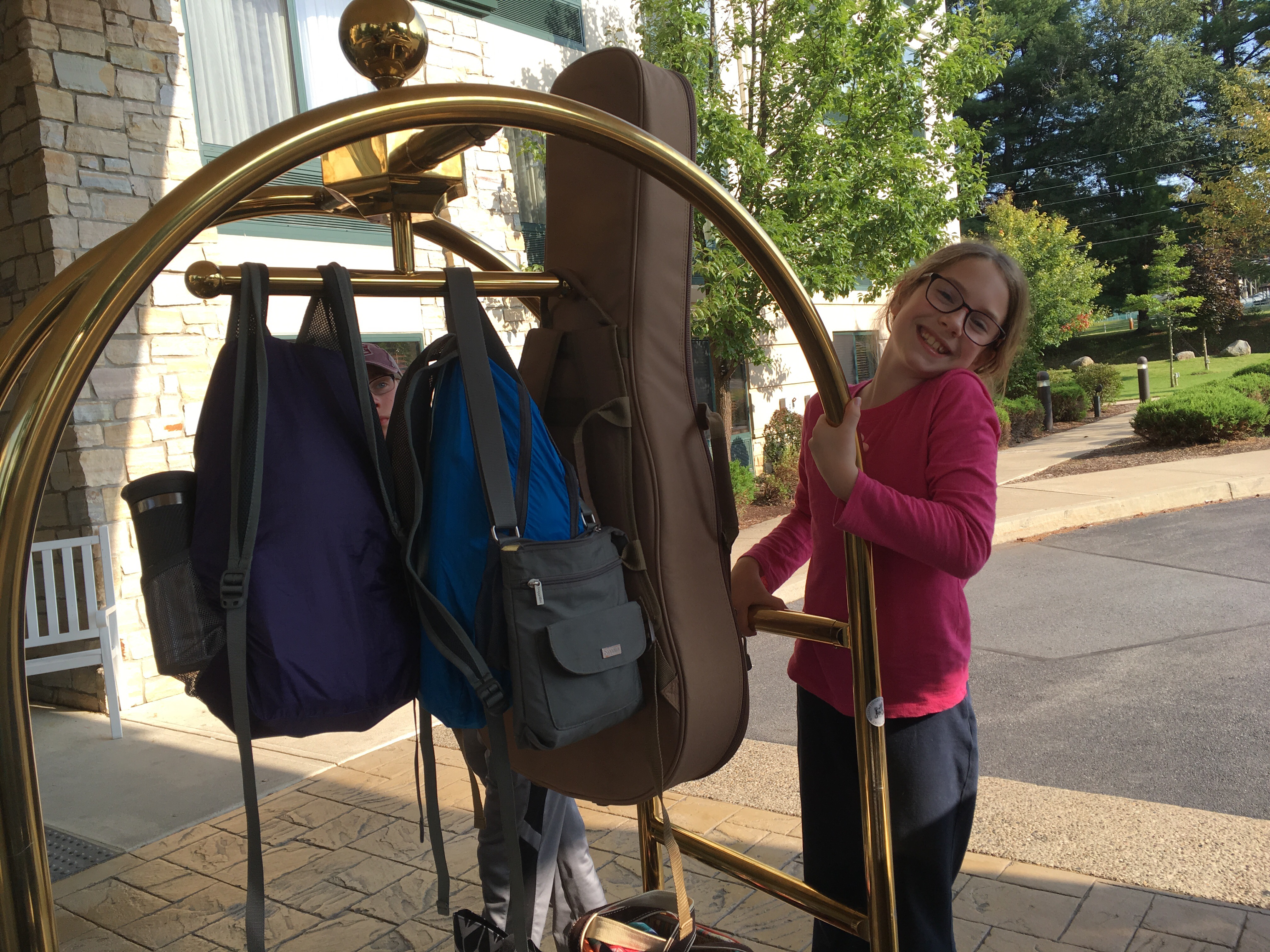 For the last night, the mechanics let us use their electric. We took water from one of their hoses, but it was too far away to reach the camper. Dad devised a rather ingenious and funny method for getting the water into our fresh tank.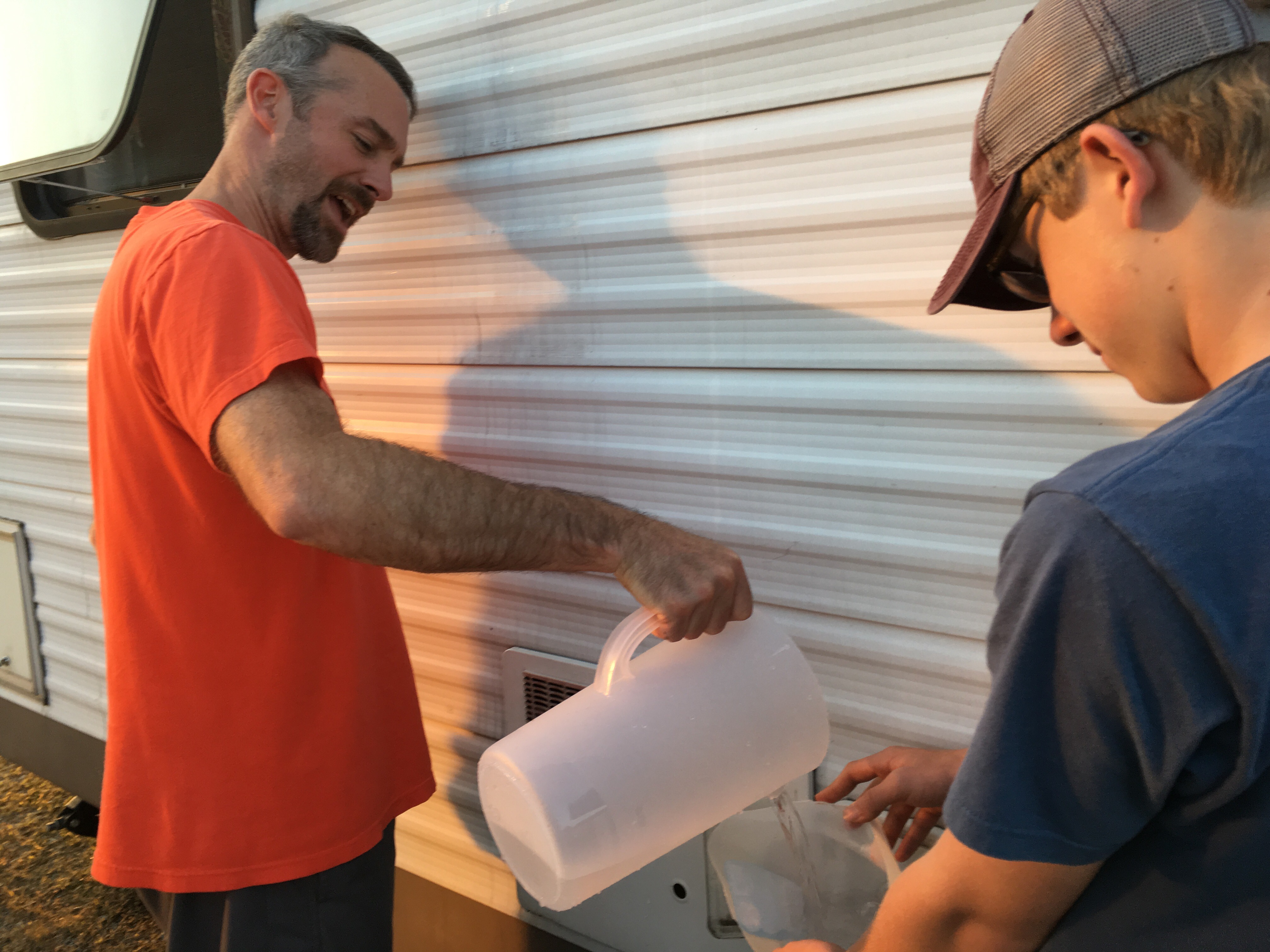 We're back on the road again and thankful that God helped us get everything back together.
I'm excited to post more of our adventures and hope you found our silly photos amusing. Thanks for reading!
---
What's one out-of-the-ordinary thing you plan to do this week?