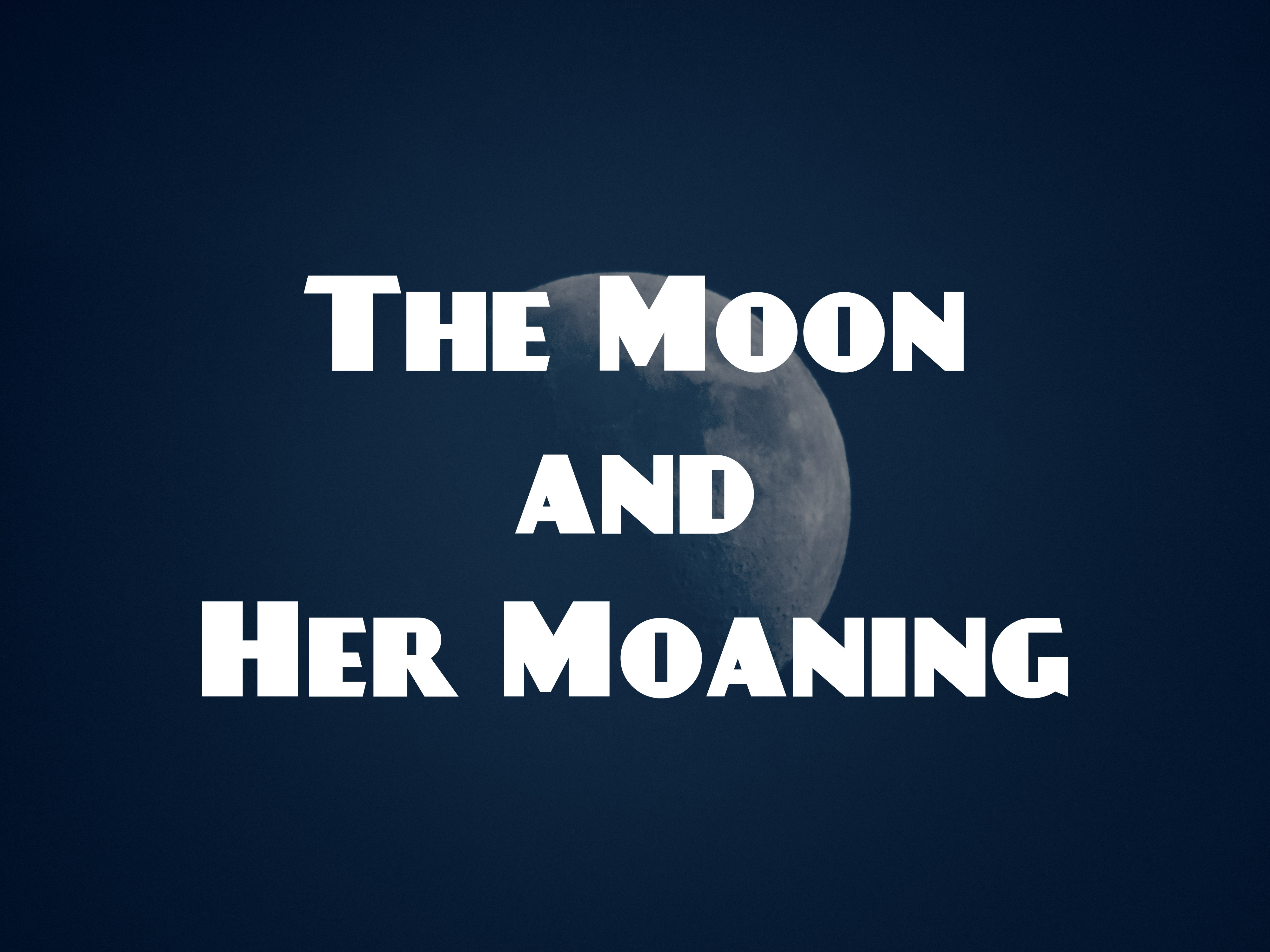 Hi, everyone!
I wrote a little something from the moon's point of view. I call it "proetry".
Proetry – a blend of a free verse and a short story; a combination of the words prose and poetry
I recently read C.S. Lewis's book, Till We Have Faces, (which, by the way, I highly recommend!) and as the proetry developed, I realized that I had derived ideas from it! The moon in my proetry is similar to Lewis's character, Orual, who is ugly and unable to see things for how they really are. Just like Orual, the moon has hidden jealousy and does not consciously realize it.
I'd love for you to read this "proetry" and tell me what you think!
---
The moon and Her moaning
The sun rose with pretend timidity this morning, as if trepidation held her back. After taking a peep around, however, she was seemingly much bolder, and set about shining, determined to be more brilliant than any other light in the sky or the sea. What a show she makes each morning, inching her way always upwards, as if doing the world a favor each minute.
The wind need more coaxing to come, I suppose, for she did not start whispering her melody until later. Clearly, she expected she would not be missed, and allowed herself extra rest today. The crocuses seemed grateful for her arrival, regardless of the time, and bent a little in dance each time she passed. Lucky her. Her absence is deeply felt. 
The sky yawned and awoke from her deep slumber, rubbing her eyes and beginning to show a ruddy complexion once more.
A more coquettish little thing never did exist. She, the sky, reclines as though she alone protected the world, and is positively assured that the world knows this. She is ever so quick to shed tears, and with little provocation does she begin to storm about, thundering off with a quick tongue and flashes of anger. Such childish and pouting ways should not go unpunished, in my mind, but the streams continue to gurgle and amuse her, and the earth continues to twirl her around without pause, treating her as the queen she supposes she is.
As for myself, I watch all the daylight flood in, and the birds begin their foraging, and the people throw open their windows each morning. I listen to the wind and her song and the streams and their murmurs, and the animals calling each other. I listen to the birds as they titter in their little orchestra and watch to see that the world is safe.
I watch the sun do her duty each day, and slowly crawl into her covers for sound sleep. Though the wind does not sleep, she is different at night, grumpy and whining. No companionable thing seems to wake at night. Oh, crickets, perhaps, will chirp a tune or two. But crickets are not much company. All the animals that hunt at night come out, of course, but they care only for their prey.
The sky slumbers in darkness, and the sun sleeps, and the world goes to bed. Then, it is just me. Left all alone. The stars are such old things that it is an unrewarding undertaking to decipher their jumbled conversation. I am left to myself. Alone, and tired of it. Wishing that I, too, could be a part of the day. Wishing to have someone to speak to, and shine on, and keep safe. But I am not bright, like the sun. Can I help my disposition? My face is marred with bumps and scars. I am not beautiful, like the sun.
The sun is not afraid to show her face, for it is lovely and golden. I was told once that I shine like silver on clear nights. What good is silver next to gold? People will always choose gold. What good is moonlight next to sunlight? People always choose brighter. What good am I next to the sun, so full and round? People want bigger.
So it is that I must stoop to watch the world wake, and rise only as it sleeps.  
---
What did you think? Do you like this kind of "proetry?"
Thanks for reading,
Ellie 🙂