Hey, Folks!
How are you?
You'll have to pardon this scatter-brained post – we've been painting maniacs for the last couple weeks, and I just can't seem to get my ducks in a row. (I just love that phrase. Isn't it hilarious?)
It's funny how closely life aligns with a book. Both have plots; both have conflicts. Some end well; some don't. The story unfolds, page by page, with heroes, grief, joy, and pain.
I like to think of my life as a book full of chapters. Each phase of my life builds upon the next to make me who I am. The old chapter is never left completely behind. Rather, it is kept in front as a reminder of what was. And what could be.
As some of you know, the Cummins family is about to enter a completely new stage in life.
We're moving to South Carolina.
We want to be closer to our family and have lots of opportunities for homeschooling. Traveling is going to be a big part of it, too. (See below pictures for more information!)
Leaving is bitter-sweet. I'll miss the people here ( 🙁 ), the neighbors, the weather, and even this big old house we live in.
I have always believed in God, but living in New England has made it more evident than ever to me that He is a personal and loving God. He has always taken care of us.
Being an adventurous person, it's now time to put the theory to the test. Moving will certainly shake things up!
Here are a few pictures of the goings on around here. We've been gettin' 'er done. 😉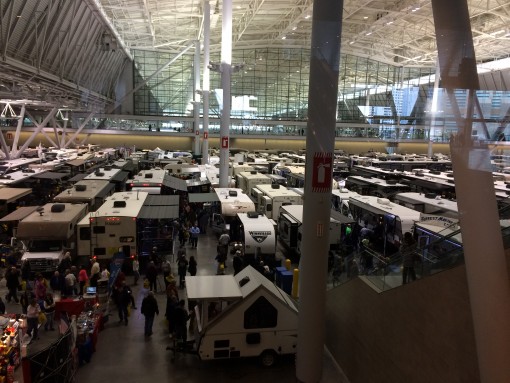 This is an RV show we went to for fun in Boston. We're hoping to get an RV when we move, and travel to all sorts of places!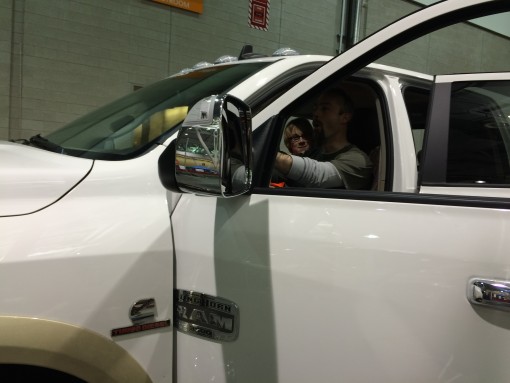 Dad felt pretty at home in this sweet truck – a Cummins Diesel!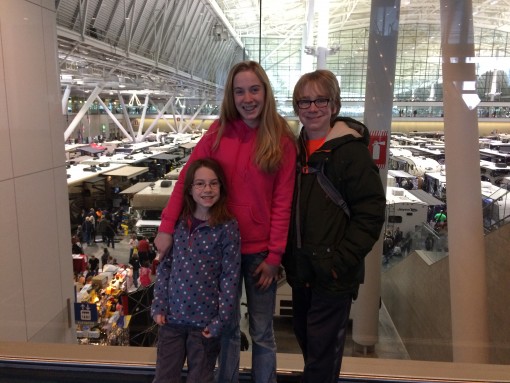 These are two of my favorite people on earth. Seriously. They're great.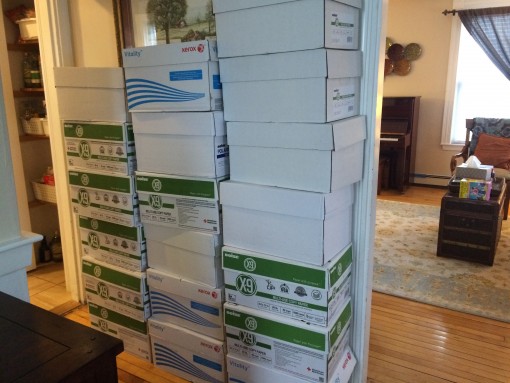 These are boxes. Lots and lots of boxes. They were empty when this picture was taken, but they aren't anymore! I thought the immense quantity of them was photo-worthy.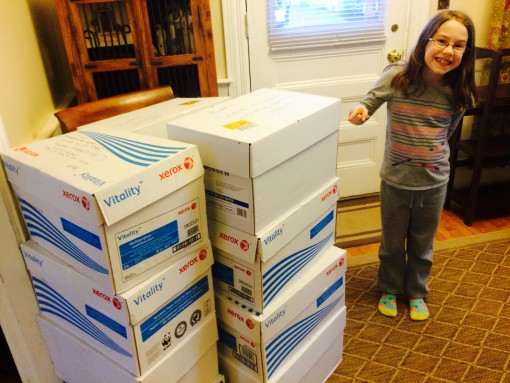 This is Anna. I had her pose in front of our handiwork: many boxes full of books. Maybe we're just a book-loving family. That would explain the volume of volumes we own. 😉 Homeschooling might have something to do with it.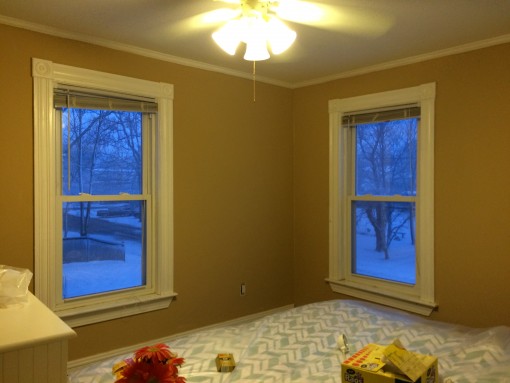 This is my room, which was being painted in this picture. It's done, now!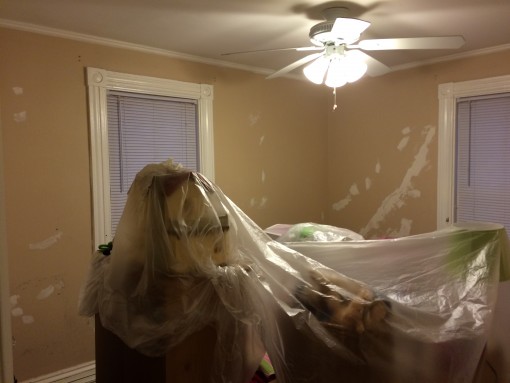 This is Anna's room. Also done now.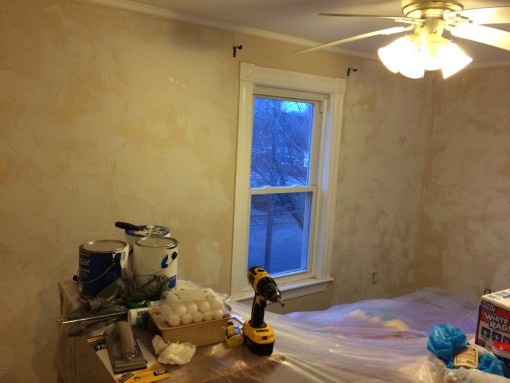 This is Micah's room. Not quite done.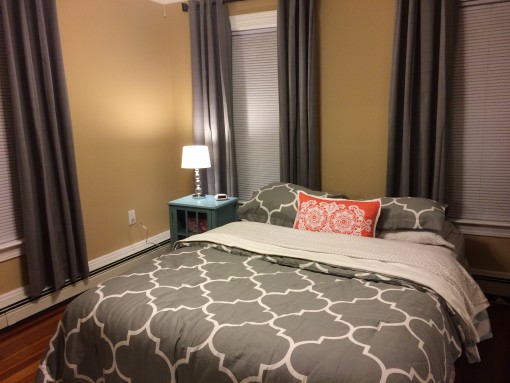 Mom and Dad told us kids that we could redo our rooms when we moved. Turns out, I get to do mine ahead of time to help with staging the house – the bright pink curtains weren't exactly neutral! 
Isn't this bedside table adorable?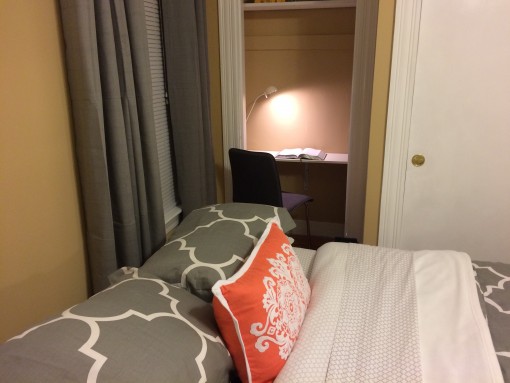 My closet-turned-desk is looking gorgeous with all new paint. 
Back in the fall, I had already made the mindset turnaround and was ready to move. Restless at not being able to do anything yet, Mom told me to enjoy the quiet time. She called it "the calm before the storm."
Yep. This is now the storm part of that saying.
Have you ever moved before? Have any bits of wisdom to share?
Ellie