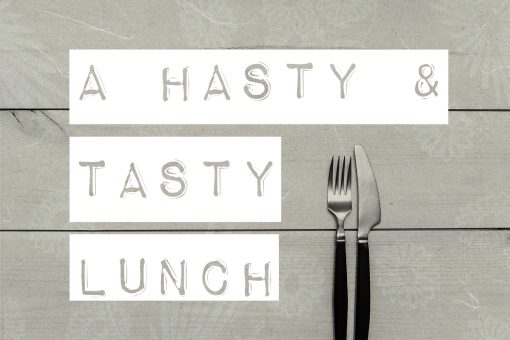 Hello, All!
How are you?
This is my last blog post from Massachusetts and my last Wednesday, too.
We're less than one week away from our move down the east side of the United States.
South Carolina better watch out — here we come. 😉
Now that all the news is out of the way, I've got a ninja-quick lunch for you.
I hope you like it just as much as I do! 😛
---
TJ's Creamy Tomato Soup With Hot Ham and Cheese Sandwiches
You'll need:
Trader Joe's Organic Creamy Tomato Soup
Italian seasoning
round hamburger buns
sliced ham
sliced cheddar or American cheese
paper towels
Heat TJ's soup with a teaspoon of Italian seasoning for every 1 container of soup.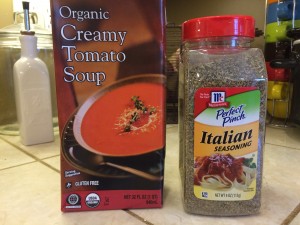 Whisk on medium heat until hot.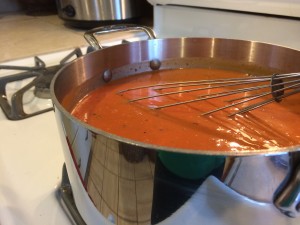 Assemble the sandwiches with the amount of ham and cheese you like, then turn each sandwich over and fold all four corners of the paper towel inward before flipping the sandwich right side up.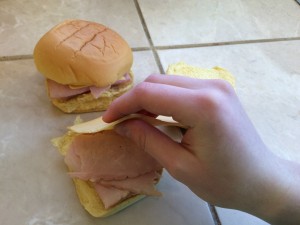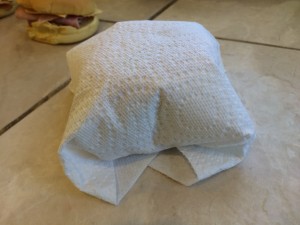 Stack the sandwiches in the microwave, and heat proportionately for the number of sandwiches.
6 sandwiches: 3:00
5 sandwiches: 2:30
4 sandwiches: 2:00
3 sandwiches 1:30
etc.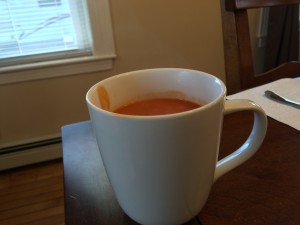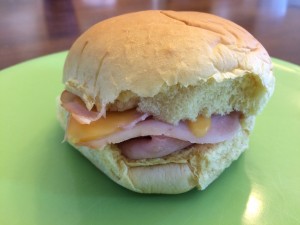 Unwrap the sandwiches, ladle out the soup, and you've got a lovely lunch!
---
Talk to you next week! (From South Carolina.)
— Ellie 🙂
P.S. What's your favorite lighting-fast lunch?